This website is accessible to all versions of every browser. However, you are seeing this message because your browser does not support basic Web standards, and does not properly display the site's design details. Please consider upgrading to a more modern browser. (Learn More).

You are here:
home > folk mart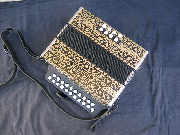 [In Instruments for sale]
Hohner Pokerwork 2 row D/G button accordion
German made 1960s model accordion - $800

The Two Bees (CD of C J Dennis songs & poems)
Maggie Somerville & Stephen Whiteside
[In Recordings for sale]

Hohner Club II B button accordion/melodeon
(Sold)
Hohner Club II B accordion - $750
[In Instruments for sale]

Concertina Services
Repairers/sellers of concertinas.
[In Instrument repairs]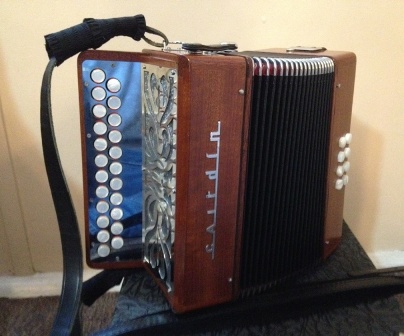 Cairdin BC Button Accordion
$2,800 (ono)
[In Instruments for sale]

Cap In Hand's 'Harlequin'
Their debut album
[In Recordings for sale]