This website is accessible to all versions of every browser. However, you are seeing this message because your browser does not support basic Web standards, and does not properly display the site's design details. Please consider upgrading to a more modern browser. (Learn More).

Teachers available

Five String Banjo Teacher
Sydney-based banjo teacher available

Accordion & concertina teacher
Coffs Harbour area

Accordion teacher
Mid North Coast area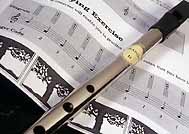 Want to learn the Tin Whistle?
Studio in Normanhurst (but will travel for groups, workshops & festivals)

Irish Whistle teacher
Sydney