Lachenal Anglo concertina for sale

(Sold) - Lachenal in key of GC
By Christiaan Dolislager
Posted Tuesday, March 1, 2011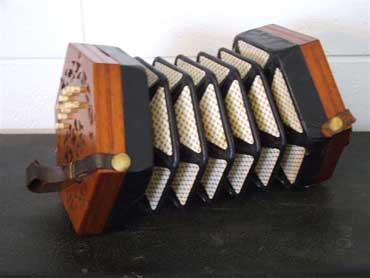 Anglo Lachenal concertina. 20 button. Nr:107338. Brass reeds, great for singing along. 5 fold bellows and retuned from old pitch to A441. Key of GC.
Note: This item has been sold!
All instruments have a 6 months guarantee including a free service.
Please contact Christiaan Dolislager on (02) 6655 4773 or (0412) 362 307.