About The Loaded Dog

Usually 4th Saturday (Feb-Nov)
By Sandra Nixon
Posted Monday, December 31, 2018
The Loaded Dog Folk Club is Sydney's finest acoustic folk venue - showcasing the best acoustic folk music has to offer, from guitar to autoharp, solo voice to community choir. (No amplification!, no mikes!)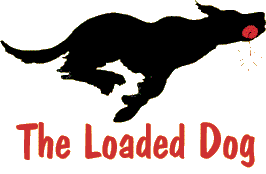 The club is housed in the back hall of the Annandale Neighbourhood Centre which has disability access.
The club meets on the fourth Saturday of each month, from February to November, with occasional change to avoid clashing with festivals such as the National Folk Festival.
An evening at the Loaded Dog begins at 8pm and usually involves a main act, a support act, plus a number of floor spots of a couple of songs each. See our information for performers page.
The Loaded Dog 2017 Concert calendar
Entry: $20 ($18 concession incl. Folk Fed members)
Artist bookings: Sandra Nixon (02) 9358 4886
Address:
The Loaded Dog Folk Club
Annandale Neighbourhood Centre
79 Johnston Street
Annandale NSW 2038
Click to contact the Loaded Dog
Concert lists:2017 2016 2015 2014 2013 2012 2011 2010 2009 2008 2007