Instrumentalists & singers welcome!

Playing and singing just for fun!
By Wayne Richmond
Posted Friday, May 1, 2009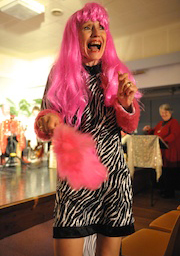 Loosely Woven is a group of 20 or so ad hoc singers & instrumentalists based on Sydney's Northern beaches who stage two to three public concerts each year just for the fun of it - no money involved!
The concerts are strictly acoustic (no amplification) and consist of whatever the members want to include. Each concert begins with a planning meeting during which everyone puts forward ideas for the concert and its content. Anything goes - folk, classical, comedy, pop, blues, country(!?), mediaeval, dance, poetry, drama etc.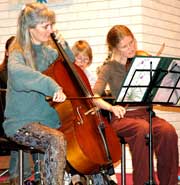 An ability to read music is an advantage but not necessary.
If you sing and/or play an instrument and all of this sounds like something you would enjoy then please contact me:
Wayne Richmond
(02) 9939 8802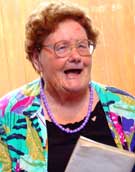 You can also download a brochure which details what involvement in a Loosely Woven concert entails.
To be notified about future Loosely Woven concerts subscribe to the Loosely Woven/Humph Hall Mailing List.