Sydney Playford Dance Group

7.30-9.30pm, 1st Tuesday of month
By Julie Bishop
Posted Wednesday, February 27, 2019
Old English country dances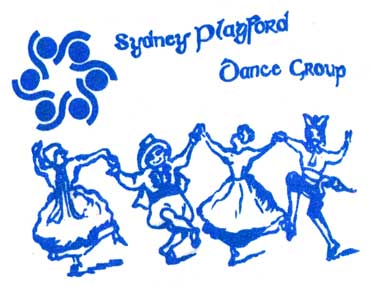 Sydney Playford Dance Group, formed in 1976, started up again on Tuesday, 3rd September 2013, after a long break.
The dance workshop will be held on the first Tuesday of each month except January - unless other things like Easter or festivals clash:
7.30-9.30pm
Bush Music Club (Hut 44)
Addison Road Community Centre (Google Map)
142 Addison Road, Marrickville (in Sydney, NSW).
There is parking inside the centre. Hut 44 is near the far end. See Facebook page for more details. Basic details also available (but not updated monthly) on this page.
The workshop is currently led by Julie and Alex Bishop - who met at Sydney Playford in 1978. Other callers are welcome to teach dances, as long as they can give Ralph the names of the dances well beforehand, so that he can hunt down sheet music for them.
We teach the English dances first published by John Playford in 1651 in 'The English Dancing Master', as well as some later dances, eg from the Apted collection (late 18th century): including the dances done in the BBC's 'Pride and Prejudice' series.
There is live music for most of the workshops. Fiddler Ralph Pride leads a group of volunteer musicians who happily play these lovely old tunes! Alex plays flute when not needed as a dancer. Our daughter Laura Bishop played piano in the first months, until her other performance commitments made life too busy.
(As the first child born to people who'd met at Playford, Laura was dubbed Laura 'Playford' Bishop by Lynette Hicks - who, with Noreen Grunseit, taught the group in its early years. Back in '78 there was always live music, with Roz Uren (now Kerr) on mandolin, Chris Kempster on guitar, and Ken Greenhalgh on flute - at the Old Elizabethan Theatre in Kings Cross.)
Playford dances are also taught by Julie and Alex at the Wesley Mission's School for Seniors (for 55 and over), Pitt St, Sydney, on Thursdays in term time, 11.30am-1pm - currently 11.30-12.30, with an hour of Welsh dancing after that, taught by Louise Murray. And that class is followed by English Country Dance, featuring, mostly but not always, dances written more recently, in the English style.
Enquiries: Julie or Alex, 9524 0247.