This website is accessible to all versions of every browser. However, you are seeing this message because your browser does not support basic Web standards, and does not properly display the site's design details. Please consider upgrading to a more modern browser. (Learn More).

Duos

Pat Drummond & Karen Lynne with Craig & Simone Dawson at the Merry Muse
7.30pm, Friday 13th June 2008
Also:
The Merry Muse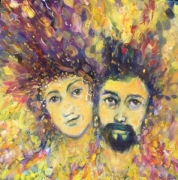 Slightly Off
Slightly Off Music!!

Celtic Fire
Alison Boyd & Eric Eisler

Myriad
Gordon Wallace & Hannah Croke