Who the **** is Gael mór?

By Pam Merrigan
Posted Sunday, March 20, 2005
Gael mór is the latest incarnation of Pam & Norm Merrigan and for those of you who don't know the Merrigans, they have been playing traditional music for well over 20 years in a variety of bands which have included performances at festivals as diverse as the National Folk Festival and the Tamworth Country Music Festival, as well as tours to Ireland & South-east Asia, and performances for television and radio.
They began performing professionally as founding members of the Newcastle based Rum Culls Band, back in the late '70's. Then, following a short period in South-East Asia where they toured and promoted Australian music as The Billy Tea Bush Band, the Merrigans settled in Wagga Wagga, NSW in 1982 where they joined with Ted "Piddling Pete" Simpson and Jeff Browne to form The Bush Bandicoots, one of the Riverina's best known and most popular musical entities. The Bush Bandicoots performed at major festivals including the 10th Port Fairy Folk Festival (Vic.), the National Folk Festival (Melbourne), and the Tamworth Country Music Festival where they twice won the National Battle of the Bush Bands (1986 & '87). They also recorded one album, "Here We Are In NSW", released in July 1986.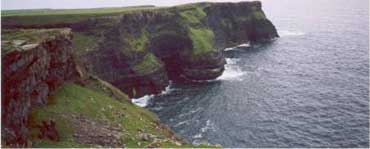 In 1991 the Merrigans moved to Sydney and virtually dropped out of the folk scene for some ten years, turning the focus of their music towards their Irish heritage and beginning regular visits to Ireland, where they played in venues throughout Cork, Clare and Galway. The name Gael mór is the result of this strong musical link with Ireland and was conceived after they returned from Ireland in 2003. While the major focus of their music reflects a strong connection to their Irish ancestry the Merrigans also incorporate diverse Celtic influences into their music especially those that can be linked to the Australian tradition. Gael mór are also currently the resident musicians for the Sydney Irish Ceili Dancers and perform from time to time with the Sydney Scottish Fiddlers.
Where you can hear Gael mór over the coming month:
Sat. 26th March @ NFF Canberra playing for Margaret Winnett's step dance display on the Piazza and again at the Ceili for SICD demo.
Sun. 3rd April @ Shamrock Inn, Asquith Leagues mid-day till 3pm (Alexadria Pd, Waitara).
Fri. 8th April @ Troubadour Acoustic Music Club CWA Hall, The Boulevarde, Woy Woy.
Sun 10th April @ Dang-Lyn-Moon on Dangar Concert.
Sun 17th April @ Shamrock Inn. Another chance to hear them if you missed the first one.
Sat 23rd April @ St Albans FF. One performance only in the Church. Around mid-day but check program.
You can contact Gael mór by email.