Déjà Vu with Loosely Woven again!

7.30pm, Saturday 19th May 2007
By Wayne Richmond
Posted Sunday, April 15, 2007
Another performance of Loosely Woven's Déjà Vu concert will be taking place at Roseville in May. Déjà Vu, a selection of highlights from the first 11 years of the group, was performed at 10 different locations in Sydney earlier this year.
Instruments include harp, fiddles, recorders, guitars, djembe, flute, accordion, keyboard and percussion. See the Loosely Woven web site for details of the program.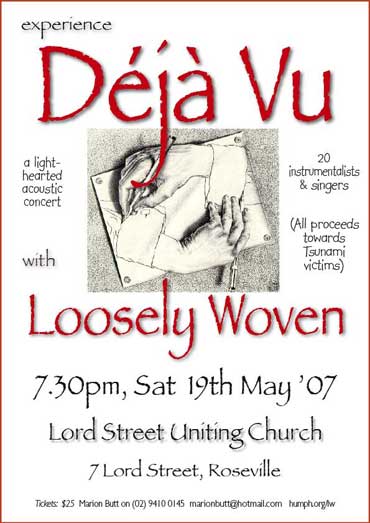 All Loosely Woven concerts are performed acoustically - no PA!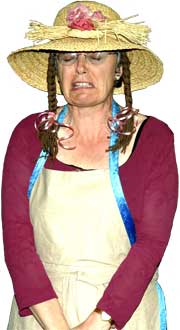 Lord Street Uniting Church
7 Lord Street
Roseville
Tickets: $25 (All proceeds towards the reconstruction of dwellings for Tsunami victims in Sri Lanka.)
For more information visit the Loosely Woven web site or contact Marion Butt by email or phone: (02) 9410 0145.