Loosely Woven presents 'Touch the Sky'

27th Nov - 17th December 2016
By Wayne Richmond
Posted Wednesday, October 12, 2016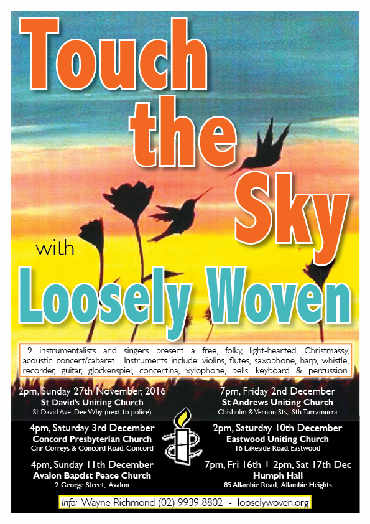 Loosely Woven is a community based group of people who put together and perform two to three brand new shows each year. 'Touch the Sky' is the third of these for 2016 with 19 instrumentalists and singers.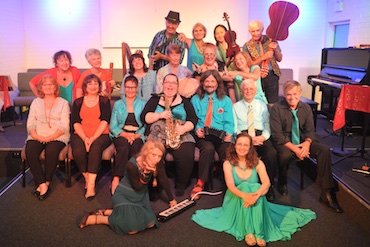 The program will be the usual eclectic mix with a few Christmas related songs including:
• I heard the bells on Christmas Day
• See a Baby
• the Pogue's iconic 'Fairytale of New York'
• This is my wish
• Aretha Franklin's version of 'The Christmas Song'
• and a gorgeous arrangementn of 'Your Raise Me Up'
a few 'popular' favourites:
• Overkill (Men at Work)
• Blue Bayou (Linda Rondstadt)
• Fanny Mae (Sha Na Na)
and a bit of fun:
• I just don't look good naked anymore
and lots more!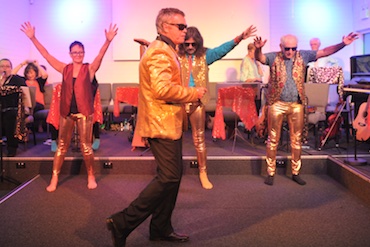 Instruments this time will include violins, flutes, harp, guitars, melodica, glockenspiel, xyloophone, concertina, handbells, keyboard and percussion. Full details are available on the Touch the Sky web site. Check out these Loosely Woven video clips on YouTube!
As usual, Loosely Woven will be performing acoustically - no PA system.
Owing to limited seating, bookings strongly recommended for the performances at Humph Hall. Bookings, however, are not necessary for the other venues. But don't be late - Loosely Woven concerts always start on time! :-)
There will be seven public performances including two performances in Humph Hall:
St Davids Uniting Church, Dee Why
2pm, Sunday 27th November 2016
St Davids Ave (next to the police station)
St Andrews Uniting Church, Sth Turramurra
7pm, Friday 2nd December 2016
Chisholm & Vernon Streets, Sth Turramurra
Concord Presbyterian Church
4pm, Saturday 3rd December 2016
Cnr Correys & Concord Road, Concord
Eastwood Uniting Church
2pm, Saturday 10th December 2016
16 Lakeside Road, Eastwood

Avalon Baptist Peace Church
4pm, Sunday 11th December 2016
2 George Street, Avalon
(for Amnesty International)

Humph Hall, Allambie Heights
7pm, Friday 16th + 2pm, Saturday 17th December 2016
85 Allambie Road
The 7pm Humph Hall performance on Friday 16th December will be filmed and uploaded to YouTube.
Formerly the Allambie Heights Uniting Church, Humph Hall is now the private residence of Gial Leslie and Wayne Richmond.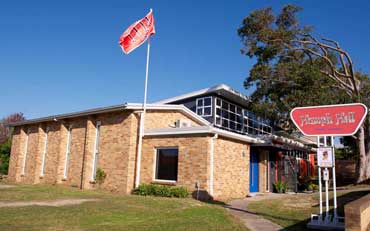 For more information visit the Loosely Woven web site or contact Wayne by email or phone: (02) 9939 8802, (0400) 803 804.