Review of Loosely Woven's 'Universal Child' concert

December 2012
By Paul Cruise (Amnesty International)
Posted Monday, December 10, 2012
Loosely Woven delivered their usual eclectic mixture of traditional and current popular song, ranging from a soulful rendition of 'Joy To The World" ( a la Aretha Franklin ) to a rousing cover of Coldplay's 'Christmas Lights'.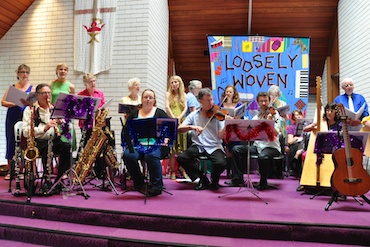 Despite missing their choral leader due to illness, the ensemble improvised nimbly at short notice - true to their name, this group proves very fluid and adaptable when necessary. Judicious use of electric guitar on a couple of numbers enhanced the normally all-acoustic performance, and Gial Leslie's lovely touch on glockenspiel and harmonium added a subtle new depth to the ambience.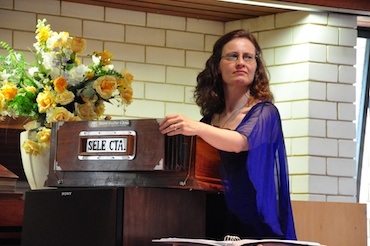 Flautist Samantha O'Brien's skilful arrangement of the Rascals' rocker "Good Lovin'" and the tenderness of the carol 'Venid Pastorcitos' were especially impressive to me.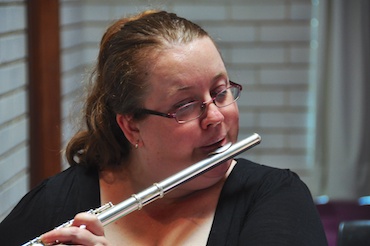 They tackled everything from Motown to The Chieftains along with a Morris Dance rave-up, a comedy piece and some timely observations on issues of social justice (Jackson Browne's 'The Rebel Jesus" and Annie Lennox's "Universal Child").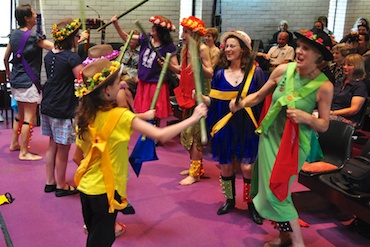 In this season of folly and excess, a band of committed merrymakers dared to celebrate the heart of Christmas, spreading peace and goodwill like tinsel through the air - a rare and precious gift.