Loosely Woven goes 'On the road' again!

15th March-12th April 2014
By Wayne Richmond
Posted Monday, February 10, 2014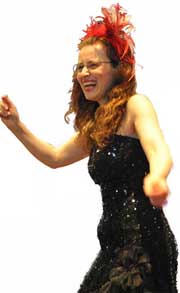 N.B. Due to legal action by Warringah Council, the scheduled performance of 'On the road' at Humph Hall on Saturday 12th April is being postponed to a date to be determined!
Loosely Woven is an ad-hoc community-based group of instrumentalists and singers who perform two to three cabaret type shows a year - just for the fun of it!
Usually the group restricts its performances to Sydney but occasionally it goes 'on the road' and takes a concert to regional areas of NSW.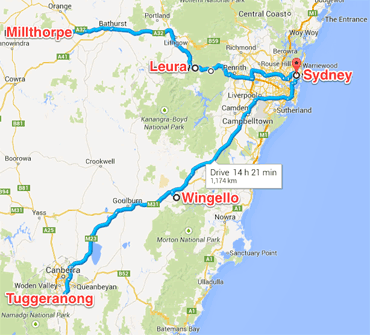 On this occasion there will be performances at Millthorpe, Leura, Tuggeranong & Wingello in addition to four in Sydney.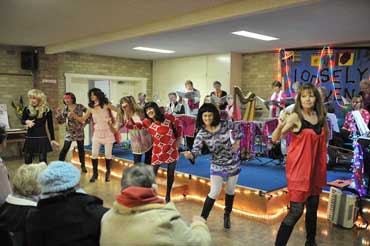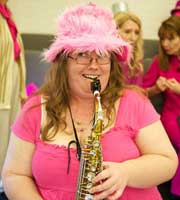 There will be 23 performers this time with an instrumental line-up that includes: harps, flutes, saxophones, violins, viola, cello, trumpet, guitar, mandolin, piano, glockenspiel, melodeon, concertina, accordion, keyboard and percussion.
The program, this time a selection from previous concerts, will be the usual eclectic mix including:
'Chimes of Freedom', the Bob Dylan song that was used by Amnesty International as part of its 50th Anniversary
Alistair Hulett's song 'Destitution Road' about the plight of the Scottish poor
'Privatising Power', the recently deceased John Dengate's ironic protest about privatization
the beautiful Annie Lennox song, 'Universal Child'
'Bogong Ranges', an original Sonia Bennett song set to Billie Wye's beautiful homage to a particularly wonderful part of Australia's bushland
There are also lots of lighter songs including:
'I will follow him' (from 'Sister Act'),
the popular Doris Day duet 'Everybody Loves a Lover'
Roy Oribison's 'Crying',
the magnificent 'O Happy Day' (also from 'Sister Act')
Ike & Tina Turner's 'Nutbush City Limits' (be ready to dance!)
the Bee Gees beautiful 'First of May'
and
a very unusual arrangement of The Beatles' song 'Something'.
See the '
On the road'
web site for details of the program.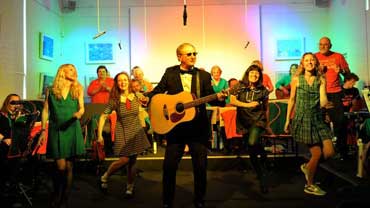 As usual, Loosely Woven will be performing acoustically - no PA system!
Performances:
2pm, Saturday 15th March
St Davids Uniting Church
St David Avenue
Dee Why, Sydney
7pm, Saturday 22nd March
Millthorpe Public School
Park Street
Millthorpe
1pm, Sunday 23rd March
Leura Uniting Church
Cnr Grose & Megalong Streets, Leura

1pm, Saturday 29th March
Avalon Baptist Peace Church
2 George Street, Avalon
3pm, Saturday 5th April
Tuggeranong Uniting Church
Comrie Street, Wanniassa, Canberra
1pm, Sunday 6th April
Wingello Community Hall
Railway Parade, Wingello
7pm, Friday 11th April
St Andrews Uniting Church
Chisholm & Vernon Sts, Sth Turramurra
2pm, Saturday 12th April (postponed - date TBD)
Humph Hall
85 Allambie Road
Allambie Heights, Sydney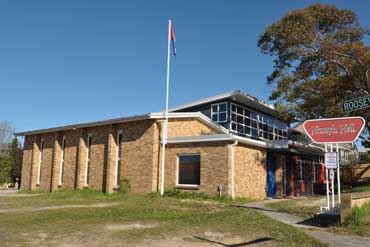 For more information visit the Loosely Woven web site or contact Wayne (02) 9939 8802, (0400) 803 804.