Loosely Woven presents 'Dreams'

3rd Aug - 7th September 2014
By Wayne Richmond
Posted Monday, May 12, 2014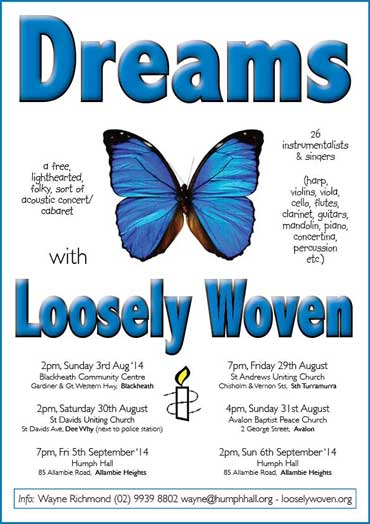 Loosely Woven is a community based group of people who put together and perform two to three brand new shows each year. 'Dreams' is the second of these for 2014 with 26 instrumentalists and singers. 'Dreams' is named after a song by one of Australia's and Humph Hall's most popular singer/songwriters, Pat Drummond.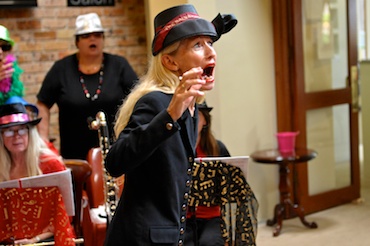 The program will be the usual eclectic mix with a number of well known songs including:
'Don't cry for me Argentina', from Evita
Simon & Garfunkel's iconic 'Bridge over trouble water'
the hilarious Flanders & Swann classic, 'Hippopotamus Song'
George Harrison's 'My Sweet Lord'
Crowded House's song 'Fall at your feet'
the Queen song 'Somebody to Love'
the Electric Light Orchestra's hit, 'Rockaria'
'Turn the world around', Harry Belafonte's song of rebirth
'Isle of Hope, Isle of Tears', the song made famous by the Irish Tenors celebrating the 'New World'
'Sit down you're rocking the boat' (from 'Guys & Dolls')
As well as a number of lesser known songs including:
'Wollemi Pine', a beautiful Tom Bridges a cappella arrangement of the famous Denis Kevans/Sonia Bennett song
Nana Mouskouri's 'Mamma'
Sarah McLachlan's beautiful song 'Angel'
Pat Drummond's 'Dreams'
And many more.
Instruments this time will include violins, viola, flutes, harps, xylophone, glockenspiel, guitars, mandolin, concertinas, keyboard and percussion.Full details are available on the Loosely Woven
web site
. Check out the Loosely Woven
video clips on YouTube!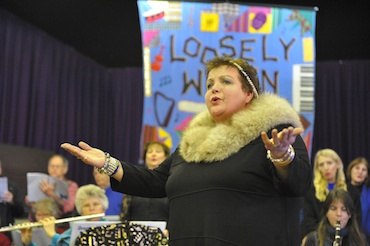 As usual, Loosely Woven will be performing acoustically - no PA system.
Owing to limited seating, bookings strongly recommended for the performances at Humph Hall. Bookings, however, are not necessary for the other venues. But don't be late - Loosely Woven concerts always start on time! :-)
There will be six public performances including two performances in Humph Hall:
Blackheath Community Centre
2pm, Sunday 3rd August 2014
Gardner Crescent, Blackheath
St Andrews Uniting Church, Sth Turramurra
7pm, Friday 29th August 2014
Chisholm & Vernon Streets, Sth Turramurra
St Davids Uniting Church, Dee Why
2pm, Saturday 30th August 2014
St Davids Ave (next to the police station)

Avalon Baptist Peace Church
4pm, Sunday 31st August 2014
2 George Street, Avalon
(for Amnesty International)
Humph Hall, Allambie Heights
7pm, Friday 5th September 2014
2pm, Sunday 7th September 2014
85 Allambie Road
The Humph Hall performance on Sunday 7th September will be recorded and videod and uploaded to YouTube.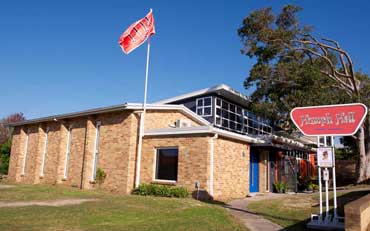 Formerly the Allambie Heights Uniting Church, Humph Hall is now the private residence of Gial Leslie and Wayne Richmond.
For more information visit the Loosely Woven web site or contact Wayne by email or phone: (02) 9939 8802, (0400) 803 804.