Central Coast Bush Dance

Bush dancing on the Central Coast
By Jill Neville
Posted Thursday, June 10, 2010
KEEPING BUSH DANCING ALIVE
For more than 12 years the Central Coast Bush Dance & Music Association Inc. has been keeping Bush Dancing alive on the Central Coast. A dance is held on the second Saturday of each month from 7.30 – 11.30 pm, at the East Gosford Progress Hall, corner of Wells Street & Henry Parry Drive.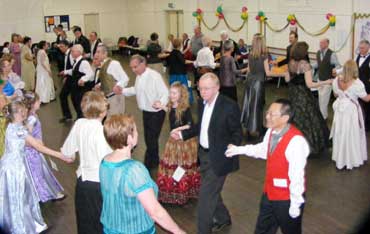 Well-known bush bands accompany the dancing and evenings can get quite lively. All dances are taught by a caller, walked through, and 'called' during the dancing, so beginners have plenty of opportunity to learn the steps.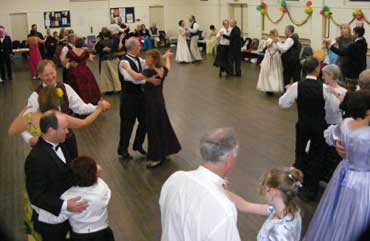 Novice and experienced dancers are welcome and women often dance as a pair if there are not enough male partners on the night.
Some of the dances have a particular theme, for example, Scottish, Irish or Colonial. This is the chance to dress up or just wear something appropriate to the occasion. In 2008 the CCBDMA held its first Formal Colonial Dance and many participants wore ball gowns, dinner suits, long skirts or fancy waistcoats. The event was so enjoyable that another was held in 2009 and another has been organised for 2010. This year, the Wattle Blossom Formal Colonial Dance is on Saturday 10 July.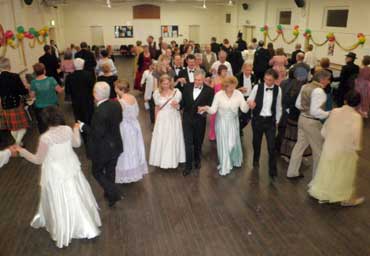 Entry costs $17, which includes a light supper. (Special rates for pensioners, children and Folk Federation Affiliates.)
Bush dancers are friendly folk. So, do come along to one of our dances and join in the jigs and reels. We look forward to seeing you.
For further information, phone David on 0413210789 or see our website.
Jill Neville, Publicity Officer