Family Bush Dance, Springwood

6-10pm, Sat 25th August, Springwood Civic Centre 106 Macquarie Rd
By Sandra Nixon
Posted Tuesday, May 1, 2012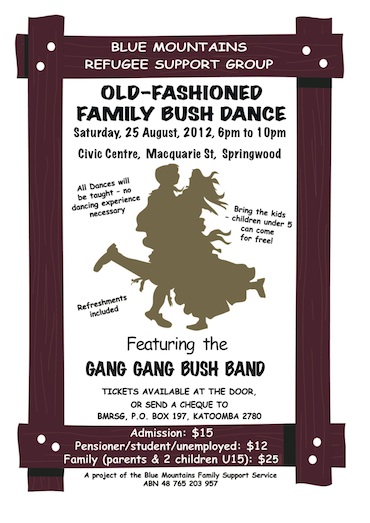 The Blue Mountains Refugee Support Group (BMRSG) was formed in 2001. It is a diverse non-partisan group of ordinary Australians concerned by the persistence of racial prejudice in our society and the inhumane treatment of asylum seekers by the Australian government.

The Gang-gang Bush Orchestra are the Blue Mountains own community bush band, who got together to play music with a green leaning. We are in it for the love and to support our community. We have been steadily growing since 1996 and now number nearly 20 when we're all together. All folk who live on the Mountains and want to play bush music are welcomed. We bring a wealth of diverse musical experience music, from local and contemporary, to classical, traditional and session.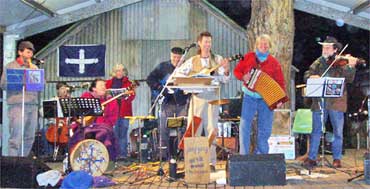 The proceeds of the night will help Blue Mountains Refugee Support Group continue their important work in our community.
$15, Unwaged $12, Family $25

enquiries - Jean Winston, ph. 4782 7866