Blue Mountains Heritage Dancers

7-9pm, Wednesdays, Wentworth Falls
By Patrick Harte
Posted Friday, January 1, 2010
Blue Mountains Heritage Dancers welcome everyone interested in traditional Australian dance.
Aim of the group
Blue Mountains Heritage Dancers are a non-profit group set up to share the dances our great grandparents had fun with, and to provide a space and social atmosphere for regular dance workshops on the mountains, with a view of
promoting Australian traditional dance,
performing in public (always optional) at community events,
demonstrating dances at bush dances
hosting dances, including Annual Colonial Balls and working up to running monthly dances.
We model ourselves on the style of the
Wongawilli Colonial Dancers
of the Southern Highlands. Our aim is to have fun - we focus on traditional accuracy but not at the expense of enjoyment.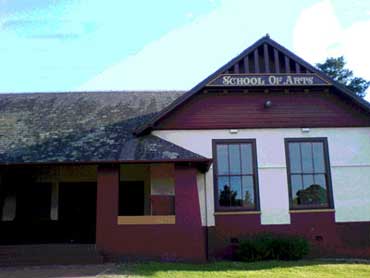 Location
Wentworth Falls School of Arts (front hall)
217 -219 Great Western Highway
Wentworth Falls (cnr Adele Ave.)
7-9pm, Wednesdays
We dance every Wednesday during school terms.

Information
Caroline dba23266@bigpond.net.au or 0439 314 948
Patrick email or 0412 786 988