Celebrate Canberra's Centenary - The Founders' Ball, Canberra

8pm Saturday 7 September 2013, Albert Hall
By Antonella Salpietro
Posted Monday, May 13, 2013
Celebrate Canberra's Centenary
The Founders' Ball, Canberra
7 September 2013
Come celebrate the Centenary of the founding of Canberra at the
Kick Up Your Heels
Founders' Ball at Canberra's Albert Hall and enjoy the music of
Bob McInnes' Stringfiddle Big Band
and dances from 1913 to 1928.

Our Founders' Ball will reflect the music and dance from 1913 into the late 1920s the period of time from when Canberra was named until the Albert Hall opened in 1928.
Dances may also be learnt at the MFS Bush Dance Classes which are held on Monday nights at All Saints Church Hall 9 Cowper Street Ainslie. During August the classes will feature the dances from the Founders' Ball programme.
The Monaro Folk Society is privileged to host this Centenary Event. The MFS Annual Ball is themed the Founders' Ball and not only celebrates the new National Capital, Canberra, but also the founding of the "new modern" dances. These dances, which at the time were considered modern, are now called Old-Time and New Vogue and are recognised as part of our rich heritage of Australian social dances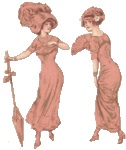 The Founders' Ball program has been arranged with assistance from dance historian Peter Ellis of Bendigo and it embraces the change in dance style from sets and Quadrilles to the dances of the Ballroom.
The dance program includes well-known favourites like the Veleta, Pride of Erin, Maxina, Boston Two-step and Dinki One-step and novelty dances like the Jolly Miller and Grizzly Bear. The favourite dance of the era and the Kick Up Your Heel's Program, the Charleston, will have dancers really "kicking up their heels" as will the Salty Dog Rag.
Honouring our colonial past, the Grand March, Fitzroy Quadrille and the Sir Roger De Coverley have been included and to also acknowledge Canberra's Scottish pioneers, the Gay Gordons and the Highland Reel.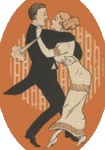 Costume opportunities are endless. Come as a historical character from the era, take inspiration from the Titanic, the Great Gatsby, Downton Abbey, think flappers and gangsters, the War years, formal glamour or wear your favourite dance gear. Costumes are not essential but add much to the party theme for the Ball.
To help get you into the style there will be a Taster Class prior to the Ball from 6.30 to 7.30pm on the evening of the Ball at the Albert Hall.
Bookings essential.
Limited numbers of Earlybird tickets available from $55.00.
Please contact Antonella if you require a billet.

[Based on an article by Jenny Wardrobe]