Dancing in China

Report on the Australian Heritage Dancers' 2004 trip to China
By Colin Fong
Posted Wednesday, February 9, 2005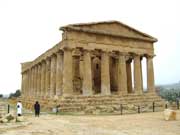 The Australian Heritage Dancers (AHD) visited Canada in 1986, the US in 1993 and Sicily in 2002. In 2004, AHD was invited to join the Australian Chinese International Tourism and Cultural Exchange Association in a tour of China, to participate in the Beijing International Cultural Tourism Festival 2004. We were given 2 months notice and most members took up the invitation.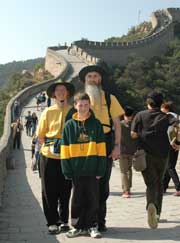 Despite some minor setbacks, AHD arrived in Beijing on 22 September. To acclimatise ourselves to the rigorous tasks ahead we climbed the Great Wall of China at Badaling. Some of us, once they conquered the hard walk, went and did the easy walk in under 3 hours. That same day, with no time for rehearsal, we performed at the Tenggeli-Tala which translates as Heavenly Grasslands, a Mongolian operatic restaurant, together with the resident Mongolian dance troupe, visiting Greek and Nepali dancers. A photo of our dancers at the restaurant, appeared in the Beijing Youth Daily. A day was set aside to rehearse for the grand parade. We witnessed numerous other performers.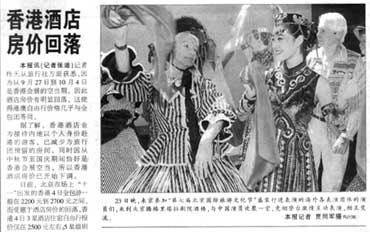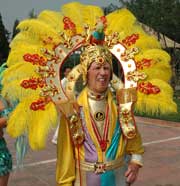 We were often reminded the bus will leave at 6.40 or 7.05am. After gobbling down our lunch of 8 courses in 25 minutes, we were told: "We are leaving in 5 minutes." On the day of the grand parade, we arrived at the venue at 7.30am then our group finally got going at 10.30am. In the interim we were asked to pose with the locals and other performers. We in turn got ready for the march by practising our smiles with photo opportunities with other dance groups. A French group had a male dressed in a crinoline dress with a mask, probably fooling all the spectators into thinking he was a female, but we knew he was no lady, as we saw him getting dressed with his bra etc.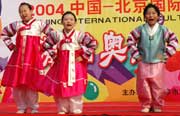 We conducted performances at a number of stadiums, with different and sometimes the same groups as the previous venue. I thought the Korean children's choir won the cute factor, with their enthusiastic singing. The American salsa dancers, the Finnish samba dancers and the Uzbekistan female dancers with their sensuous movements provided a contrast to our style of dancing and other groups. There were many groups we did not see.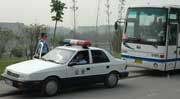 Apart from Beijing, we also performed in Tian Jin, a city east of Beijing: snippets of us appeared in the local television news. We were treated like celebrities in travelling around. On our arrival, travelling to our performance, sightseeing, shopping, exiting the city to the freeway, we had a police escort, with police on duty to stop the traffic, with our bus frequently going through red lights. I thought I could handle this on a regular basis. Unfortunately on arrival back to Beijing, we had to face the normal chaos of traffic and red lights. In Beijing, many of us went to the Forbidden City and others went shopping. I purchased two gowns or robes with mandarin collars, and matching waistcoats, for possible use when performing with the group. Will I get accused of either being a cross dresser or being in drag?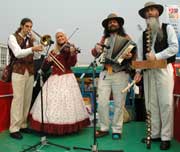 Wendy Richmond, AHD's director, was responsible for the choreography and scenarios, Jim Young, AHD's producer and Anthony Cheung were responsible for many of the organisational aspects of the tour and our two guides were Jacky and Jerry, who ably assisted in our travels, translations etc. We were accompanied by four musicians playing piano accordion, trombone, violin, and lagerphone plus a videographer. In the past, people used to talk of fugitives as conducting "life on the run". Fast forward to 2004, "life on the run" encapsulates what dancing in China was like for the Australian Heritage Dancers. A selection of photos is available at Wayne's web site.