Craig & Simone + Nick Lock @ The Dog

8pm, Sat 27th May 2006
By Sandra Nixon
Posted Monday, May 1, 2006
Double Bill - One hour each

Craig & Simone
- Canberra
Craig Dawson and Simone Olding are Canberra-based singer/songwriters who perform original songs & instrumentals which cover a range of folk music styles including early Delta Blues, Ki Hoalu (Hawaiian slack key) with occasional Celtic and Country Music influences. Their songs are often poignant, occasionally capricious hard hitting ballads which explore a variety of political, social and even ludicrous topics.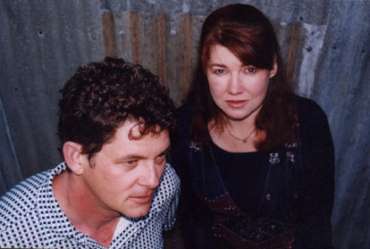 "Craig Dawson and Simone Olding are popular performers around the festival scene and their latest album, 'So Near yet So Far', is sure to enhance a reputation built on thought provoking and well crafted songs. Ten original tracks including one instrumental, are presented in their familiar restrained and unhurried style allowing the lyrics and drifting melody lines sufficient space to achieve maximum impact." - Bruce Cameron from Radio 2MCE - FM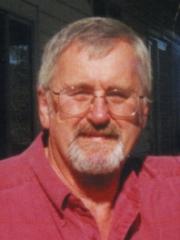 Nick Lock - Central coast unaccompanied singer

Nick was raised in Cornwall but has lived in Australia for over 25 years. He's been singing in Sydney and around folk clubs where he is well known and respected. He used to perform with Malcolm Clapp as
Bodmin Gaol
in the 80's.
"Nick Lock is a Cornishman now based in Woy Woy, and uses his beautiful voice to easily communicate his range of traditional songs, music hall songs and shanties; many of which are featured on his CD 'A Proper Job'" - review of Nick's last appearance at the Dog in 2005 by Dallas & Jim.
Doors open 7:40 - show starts promptly at 8:00 with floor acts.
Tickets: $14 ($12 concessions)
For more info contact Sandra Nixon (02) 9358 4886.
Coming up at the Dog . . .
June 24, 8pm - Anne Ridgway + Tony Eardley
July 22, 8pm - Blue Mountains Union Singers + Just a TAD & Moz - 1 hour each