Macquarie Towns Music Club

Guest Artists for June & August 2009
By Dez Williams
Posted Sunday, May 31, 2009
My T Fine String Band - 20th June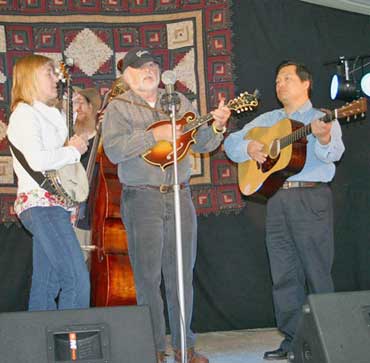 Rod and Judy Jones have had the My T Fine String Band in various incarnations for almost 30 years, playing bluegrass and traditional country music. They have played at countless gigs in the form of dances and concerts at the Bluegrass and Traditional Country Music Society in Sydney which was established in June 1975. The group have been regular performers at the Jackson's Mill Jubilee Festival in Weston, West Virginia since 1986.
Over the years they have appeared on the ABC, The USA "Today" Show. Also in a special on the Galax Old Time Fiddler's Convention, West Virginia Public Radio, Judy won the Galax Old Time Fiddler's Convention Clawhammer Banjo Championship.
Don't miss the chance to hear some real old time and bluegrass music.
Swoon - 15th August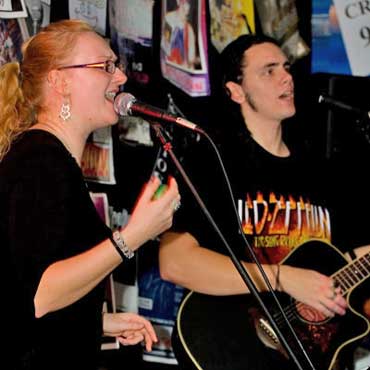 Swoon makes music that takes your heart, dances with it then puts it back beating stronger than ever". A dynamic folk duo comprised of Angela Smith on vocals and percussion and Josh Notting on guitar, vocals, stomp box and foot tambourine. Forming in July 2006 their magical songwriting partnership and passionate onstage delivery has seen them go from strength to strength. Swoon's soul nourishing combination of potent vocals and inventive guitar and their diverse range of songs are full of epic crescendos and heart breaking melodies.
Don't miss this dynamic mix of upbeat and melodious songs that deliver a top performance.
Buck and Deanne - 15th August
The story of Buck and Deanne began in the church at Majors Creek Festival 2006 when Buck was first impressed by Deanne's warm alto tones. Their undeniable chemistry ensured that a friendship quickly blossomed into a romantic musical collaboration that has delighted and uplifted audiences from Perth to Sydney over the last few years.
Together they collaborate on Buck's original material as well as placing their own special arrangements on favourites including traditional blues, pop and folk classics.