Macquarie Towns Music Club - 2008

3rd Saturday, 7.30-10.30pm
By Dez Williams
Posted Tuesday, January 1, 2008
Happy New Year 2008 Macquarie Towns Music Club take this opportunity to wish you a joyful, prosperous, fun and a musical new year and we hope that you and your family and friends are well and keeping yourselves and your instruments (including vocal instruments) in tune and active. We have a lot planned for 2008 and I hope you can find time to read our newsletter 'The Beat' that I will try & post every 4 months. Our annual Christmas Party was held on December 15 in Richmond and ended up a great day of food & drink, family, swimming, laughter, singing & music.
Last year saw some wonderful new acts emerging from the crowd and we always encourage learners and new performers to participate in our sessions and concerts. We are now averaging 25+ attendees at each meeting and that is only on quiet nights.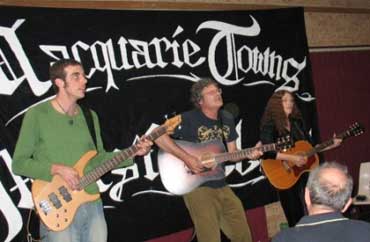 A great crowd ventured into town for a wonderful 'Selalu' concert last October. Although most of us had never had the pleasure of hearing 'Selalu' perform prior to this night, the anticipation was duly repaid, with a wonderful, relaxing and powerful performance of original songs. Everyone walked out wishing for another hour or more. We hope to engage this trio for another gig in the future.
Guest Artists we have performing this year are: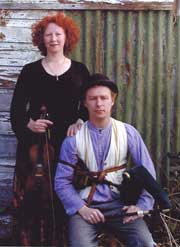 Duffy the Dancer - Feb 16 (9.30 – 10.45)
Tinker & Johnnie Duffy live and breathe traditional music. They have found their way in life through music. Their music is joyous and urges you to dance or sing along.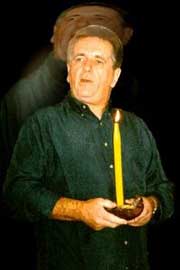 Yuri the Storyteller - April 19 (9.30 – 10.45)
In the familiar, ageless glow of candlelight, Russian born master storyteller Yuri captivates his audiences by creating word images that bind the listener to the magic of a folktale told around an open fire.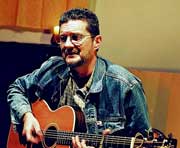 John Hospodaryk -
June 21 (9.30 – 10.30)
Singing and accompanying himself on guitar and banjo, John has for four decades collected various traditions, chiefly from Australia and America: blues, rags, shanties, bush ballads, old timey, bluegrass, country and western and rock and roll. All these styles have fed his song-writing ability.
The regular format of our meetings alternate between Concert and Round Robin sessions so if interested on the 3rd Saturday night of each other month there is a session at the venue.
For more information download and read a copy of our club newsletter 'The Beat'.