Jerry Epstein (US) – Shapenote Singing Workshop

2-4pm, Sun 9th April 2006
Posted Saturday, April 1, 2006
Eastside Arts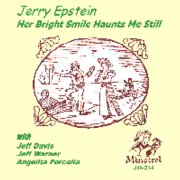 Shapenote Singing became popular in the 1700s in the US as a way of encouraging people to use their natural voices and enjoy singing in congregation. This four-part polyphonic style is currently undergoing a massive revival in the US, partly thanks to film such as O Brother, Where Art Thou, Cold Mountain and The Music Collector.
Jerry Epstein has been involved in traditional music for 40 years. He is widely known for his powerful voice and his consummate mastery of the older traditional styles of singing. His workshops for singers, involving both voice and traditional style, are widely respected in the U.S. and all over the world. This will be Jerry's third visit to Australia.
Eastside Arts is situated at
Paddington Uniting Church
395 Oxford Street
Paddington (site of the Saturday markets).
Free parking in Gordon Street Church Car Park.
Cost: $20/$15
Bookings: (02) 9331 2646 or bookings@eastsidearts.org.au