Hey Gandalf, pass me a hammer!

Fellowship of the Strings at Eastside Arts Centre - Sat 2nd Sept 2006
By Christina Mimmocchi
Posted Tuesday, September 5, 2006
Eastside Music Cafe and Almost Acoustic present
Fellowship of the Strings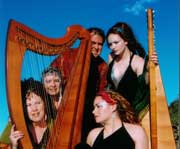 Since its formation in 2004 the Fellowship of the Strings has breathed new life into nearly every genre of music. Expect to hear Kiss, Abba, the Moody Blues, and other ghosts of the rock 'n roll past re-arranged (folk-ized). Discover traditional favourites given a new and distinctive sound. Hear the rare combination of folk harps, hammered dulcimer, and percussion embellish the captivating voices of sisters Ingrid, and Tahlia Racz. Sit back and enjoy a fabulous visual and listening experience!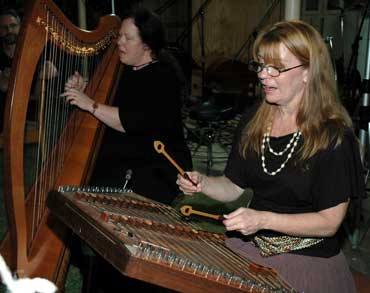 + a cappella magic with Cantorion choir led by David Westmore
Eastside Music Café is on the site of the Paddington Markets
395 Oxford Street
Paddington
Tickets: $15/$12
Doors open 8pm. Music starts 8.15pm
The venue is licensed and food is available
Bookings recommended – email or (02) 9331 2646
Free car parking – Gordon Street Church car park. Good public transport.
Map on www.eastsidearts.org.au
Eastside Arts acknowledges the generous financial assistance of Arts NSW and City of Sydney.