Eilean Mor's first Sydney gig!

8pm, Saturday 2nd June 2007
By Christina Mimmocchi
Posted Tuesday, May 1, 2007
EASTSIDE ARTS presents
Almost Acoustic with Eilean Mor

Celtic World Music group
Eilean Mor
(from Canberra) offers a haunting and thrilling mix of original and traditional songs and tunes. Their music is based on the Scottish Gaelic tradition, uprooted to Australia during the Highland clearances. The band is singer/songwriter Ruth Lee Martin, guitarist Bill Grose, Ed Rodrigues on percussion, Bill Williams on double bass and Catherine Fraser on fiddle.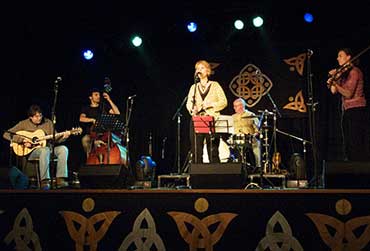 Eilean Mor's musical focus is on original songs from the pen of singer Ruth Lee Martin and traditional songs and tunes interpreted with roots, jazz, world, and hypnotic-minimalist musical leanings. Mouth music, waulking songs, rowing songs, laments and hot fiddle tunes are all part of the repertoire. Also in the repertoire are rare songs written in the Gaelic language in Australia during the 19th century by exiles forced to leave their homes during the highland clearances. Drawing on the Scottish Gaelic tradition, the band has its own unique Australian flavour.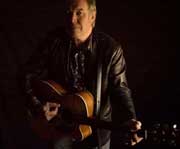 + Tony Eardley. Blue Mountains Spooky Men member makes his own music on the eve of his debut CD release.
Eastside Music Café is on the site of the Paddington Markets
395 Oxford Street
Paddington (Church Hall)
Doors open 8pm (music starts 8.15pm)
The venue is licensed and finger food and snacks are available
$15/$12
Bookings: (02) 9331 2646 or email.
Free car parking – Gordon Street church car park.
Eastside Arts gratefully acknowledges the financial support of Arts NSW and the
City of Sydney and the support of the NSW Folk Federation