CD launch - Racheal Cogan's "Sojourn"

8pm Friday 21 July 2006
By Christina Mimmocchi
Posted Monday, July 3, 2006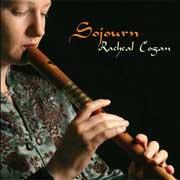 Stone Gallery on Oxford
Paddington Uniting Church
395 Oxford St, Paddington
A performance by Racheal Cogan & Tony Lewis (Ganassi recorder & percussion)
Come and help us celebrate the launch of Racheal Cogan's latest CD of newcompositions for recorder and percussion. The evening will feature a performance of the music by Racheal herself and percussionist Tony Lewis.
Racheal recorded Sojourn in Greece with celebrated musicians Ross Daly, Kelly Thomas and Angeliki Xekalaki. The CD features lively syrta from Crete, music from Bulgaria and Turkey with two recorders played simultaneously, and re-workings of medieval music.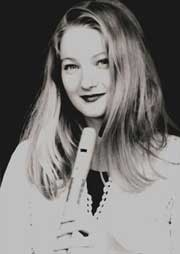 Racheal has worked extensively in modal music forms around the world. In 1993 she co-founded the Melbourne based Greek music group, ARIA award-winning the haBiBis. Since then she has studied, performed and recorded with Ross Daly throughout Greece, Turkey, and Macedonia, and has studied classical Persian music with Hossein Omoumi in France, Karnatic Music with Karaikudi R. Mani in India, and Hindustani music in the USA.
Stone Gallery on Oxford (Paddington Uniting Church)
is at the site of the Paddington Markets
Doors open 8pm Tickets $15/$12
Bookings recommended – 9331 2646 or bookings@eastsidearts.org.au
Free car parking: 24-28 Gordon Street Church car park. Buses from Sydney CBD.
Map and more information on www.eastsidearts.org.au
Eastside Arts gratefully acknowledges
the financial assistance of the NSW Ministry for the Arts