John Dengate's latest book

Launch: 7.30pm Friday May 4th 2012, Hut 44, Tritton Hall, Addison Rd Centre, 142 Addison Rd, Marrickville
By Sandra Nixon
Posted Sunday, January 15, 2012
Songs, Poems, Satire and Shouts All the Way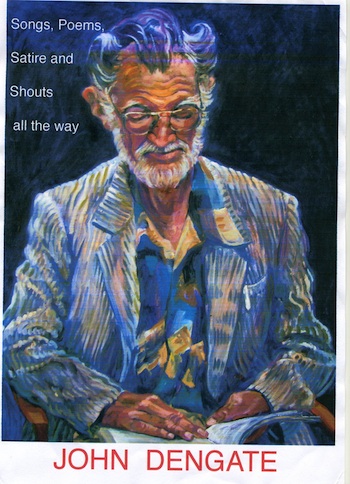 2014 will be the 60th Anniversary of the foundation of the Bush Music Club, Australia's oldest folk club and second-oldest known folk club in the English-speaking world.
As part of the ongoing celebrations BMC decided that as 2012 is the 30th anniversary of the release of John's first book My Shout, we would issue a further volume of his work.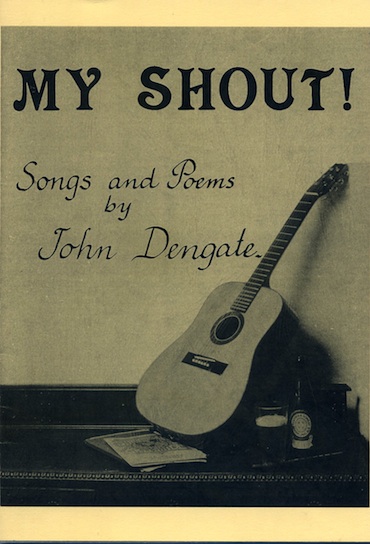 Dale Dengate took on the massive job of assembling his work, and consulted some of his friends to put together a book the same size as My Shout, with 44 pages & over 60 songs & poems in about 2 months! (thanks Dale.) Dale also suggested reprinting My Shout in smaller (Mulga Wire) size.
As John won't be at the National, we can hardly launch it, but we can sell it to his fans!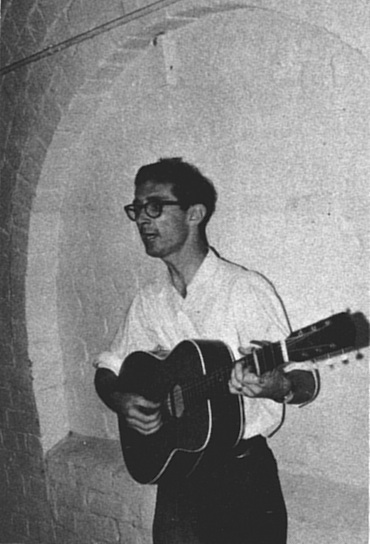 Copies will be available from Dale at the Folklore Conference on Easter Thursday, & at the National on Saturday afternoon after BMC's Themed Workshop (2-3.30pm) at the Trocadereo, & in the shop.
The book will launched at 7.30pm Friday May 4th at Tritton Hall, Hut 44 Addison Rd Centre, Marrickville by John's old friend folklorist & collector Chris Woodland. Cost $5.00.
Bookings & enquiries - Sandra 9358 4886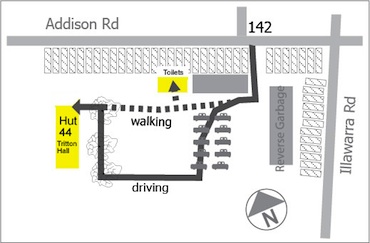 "Songs, Poems, Satire and Shouts All the Way" by John Dengate - $20.00
"My Shout" reprint in smaller format of the 1982 classic, long out of print - $6.00
Postage & packing for both books - $5
for Postal Orders, please send a cheque or money order for $31 to
Bush Music Club
GPO Box 433
SYDNEY 2001
Map courtesy of Dave Johnson
Photos - Bob Bolton & Sandra Nixon