Bush Music Club's John Dengate Memorial Concert & Session

4-6pm, Sunday 24th November 2013
By Sandra Nixon
Posted Saturday, October 12, 2013
Tritton Hall (Hut 44)
Addison Road Centre
142 Addison Road, Marrickville.
Join John's family and friends as they reminisce and remember him.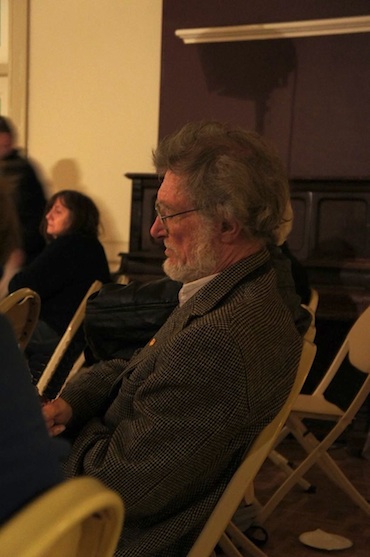 John joined the Bush Music Club in 1962, at the recommendation of his colleague & future wife Dale, around the same time that his good mate Chris Woodland joined. Chris was MC at BMC Singabout nights until he left Sydney in 1967, & will be the MC for this concert, as he was at the launch of John's 3rd book in 2012.
Cost $5, bring a plate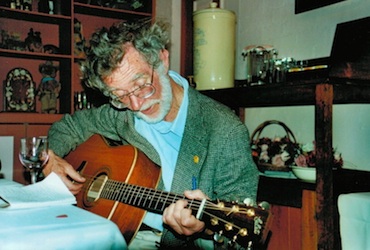 Bring a song or poem written by John, one he liked or one written about him, or bring a memory to share.
photos -
Thumbnail - portrait of John by Kate Scott
John with whistle - Bob Bolton
John's last visit to the Loaded Dog, May 2012 - Sandra Nixon
Dale & John & his mother Kit (aka Bare-legged Kate) - Dengate family collection
John, Dale & Kate Scott - photos taken by Chris Woodland on the occasion of John & Dale's 40th Wedding Anniversary 2004.