About Almost Acoustic
N.B. Almost Acoustic is no longer functioning.
Concerts are usually the second Saturday of each month.
Eastside Arts, 395 Oxford St, Paddington - site of the Paddington markets
Posted Wednesday, December 31, 2008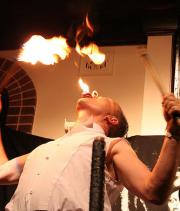 Almost Acoustic concerts have been organised by the Folk Federation of NSW since 2001 and now* take place at Eastside Arts at the Paddington Uniting Church:
395 Oxford Street
Paddington

The building is at the rear of the sandstone Church itself, on the site where the Paddington Markets are held - opposite the Paddington Arms Hotel. You can park in the Church's carpark in Gordon Street - turn right at the Paddington Town Hall and take the first left if coming from the city.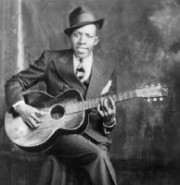 There is a cabaret atmosphere with a black back-drop depicting the inimitable Robert Johnston. There is minimal amplification. Seating is at candlelit tables.
Food and drinks are on sale. There is a range of substantial finger foods (dips, empanadas, vegetarian tarts etc) plus other savoury and sweet bar snacks. The venue has a liquor license, so no BYO please. Soft drinks, tea, coffee are also available.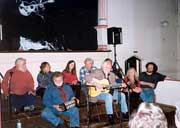 Doors open at 7:45, music starts at 8:20pm.
Admission is usually $15/$12 - more for overseas/interstate artists. Children under 12 free.
A list of our past performers can be found
here
.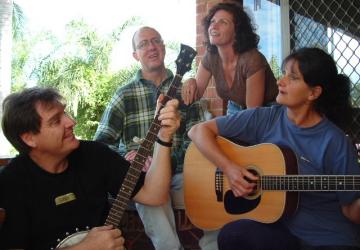 * Almost Acoustic concerts were formerly held at the Rozelle Neighbourhood Centre.