Seeking Basses for Solidarity Choir

Learning & performing opportunity
By Mark Westcott
Posted Tuesday, May 8, 2007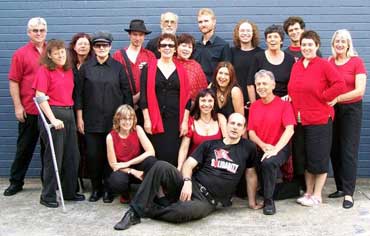 The Solidarity Choir is looking for a couple of extra bass singers.
We practice every Thursday night in Newtown (7-8:30pm).
There is no formal audition. Your keenness will be measured by your preparedness to stick with us.
We expect to perform about 40 times per year, some of them quite short (2 songs).
Repertoire is mixed English and foreign languages in mostly four parts (SATB).
Our theme is songs of freedom from around the world, with a current emphasis on seeking to improve the current political situation in Australia.
More info on repertoire, CDs, history on our web site.
regards,
Mark Westcott
Solidarity Choir
(02) 9455 3374 work
(02) 9571 8995 home
(0400) 285 974