Button accordion for sale
(Sold) Scandalli D/D#
By Malcolm Clapp
Posted Friday, October 14, 2005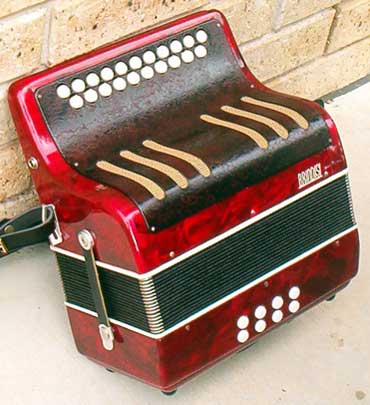 Recent overhaul and tune up and ready to play. This is the fingering system favoured by the late Jacko Kevans which allows the notes of G and D to be available on both push and pull by playing across the rows.
Note: This item has been sold!
Please contact Malcolm on (02) 6654 0145 or by email.
Other button accordions currently available include a Hohner Double Ray B/C and a Pokerwork D/G.