3 row accordion/melodeon for sale

(Sold) Hohner Corona II
By Malcolm Clapp
Posted Saturday, June 6, 2009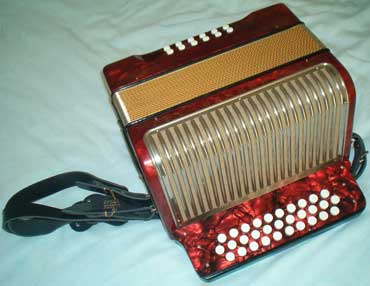 In the keys of A/D/G, arguably the most popular keys for folk and bush music in Australia.
Note: This item has been sold!
German made; recent overhaul/tune up and new straps; One careful previous owner from new; excellent playing condition.
Please contact Malcolm on (02) 6654 0145 or by email.
Hohner Corona III in G/C/F and other accordions also available.