Button accordion for sale
(Sold) Hohner Pokerwork (D & G)
By Malcolm Clapp
Posted Tuesday, July 24, 2007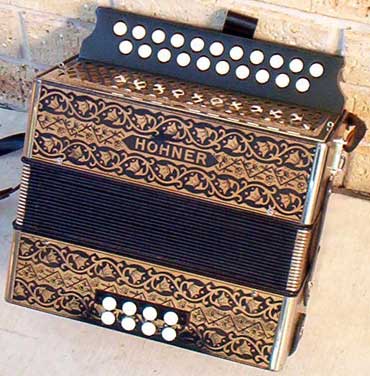 Hohner Pokerwork button accordion in the keys of D and G; probably early 1950s vintage with the winged wooden keyboard and made in Germany. The accordion has been tuned and overhauled and is in superb playing order. There is some wear to the painted external surfaces, as is quite commonly found on these models, but otherwise in great condition.
Note: This item has been sold!
Please contact Malcolm on (02) 6654 0145 or by email.
Other accordions available.