Johnny Handle @ Gulgong Festival
Thurs, 31st Dec 2009 – Sun, 3rd Jan 2010

"Four days and nights of joyous music making, street dances, workshops, poetry and literature session"

--
By Bob Campbell
Posted Sunday, November 15, 2009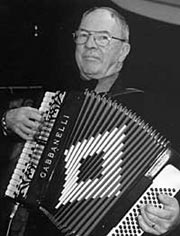 UK folk music legend Johnny Handle has been announced as the special guest performer at the Gulgong Folk Festival being held over New Year. Johnny plays accordion, keyboards, banjo, whistle and the Northumbrian pipes. He founded the Folksong and Ballad Club in Newcastle's Bridge Hotel with Louis Killen in 1958 and has recorded many albums, both with the 'High Level Ranters' and as a solo musician and singer.
Johnny Handle is expected to attract folk music enthusiasts from across the state. He will be performing with his wife, singer, Chris Hendry and they will be featuring their new CD, Heather and Sweet Smoke. Johnny enthrals his audience with the aural picture he paints of the life of mining communities; with his dry Geordie he is a thoroughly engaging entertainer with a good line of patter.
Chris Hendry's is a fine singer whose musical heritage included the Scottish traditional singers such as Jeannie Robertson and the Stewart family; she has a wide repertoire that ranges from the great ballads to rural and industrial songs. She tutors in singing skills at the Newcastle University.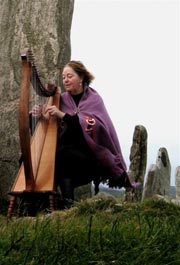 Over 50 other musicians and artists will play at the Gulgong Folk Festival in a program over four days from 31 December 2009 to 3 January 2010. Some of this year's other featured artists include Australian/Canadian harpist and singer, Esme Boone, The Stringybark Band, Home Rule with the launch of their much-awaited anthology, blues singer Elis Doyle, guitar maker Gerard Gilet and the Ecopella choir. Besides dancing and singing, there will also be workshops on song writing, percussion, dance, poetry, guitar making, and folk interpretation.
The four-day feast of folk, fun and country hospitality will be spread across 10 venues, including a bush dance on the main street on new years eve, with the magical backdrop of this historic gold mining town in the Mudgee Region of NSW.
Festival season tickets for the 4 days cost just $50 and $20 for individual days. Further information: www.gulgongfolkfestival.com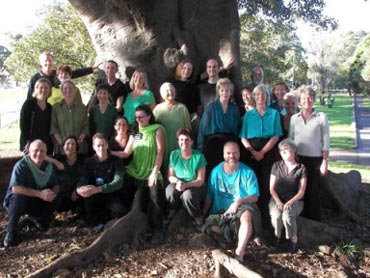 The Festival is a great idea for anyone seeking an alternative way to see in the New Year. Against the backdrop of 130 historic buildings that line Gulgong's main street, the Festival commences on New Year's Eve with a concert and street dance. It continues with music, performances, workshops, poetry readings, bush yarns and dancing at various venues including the Gulgong Opera House, the oldest still-operating Opera House in the Southern Hemisphere, plus three historic pubs, clubs, a gallery and cafe.
Gulgong is a 3.5 hour drive from Sydney and 15 minutes north of Mudgee in regional NSW. It is a living, breathing perfect example of a 19th century town. Once home to 20,000 people when it was the centre of the gold rush in the 1870s, it now has a heritage listing and is home to around 3,000 people. Gulgong has become an artist's haven and the Festival is a unique opportunity for local musicians, writers and artists to share and celebrate their passion. The event has been running for 25 years
An ideal short break destination, other attractions in historic Gulgong include the Henry Lawson Centre, Gulgong Pioneers Museum and the Cudgegong Gallery .Accommodation options for the Festival include camping at Red Hill in Gulgong from $10 per night, or at one of the many B&Bs, guesthouses, self-contained houses or hotels in Gulgong and the Mudgee Region. For accommodation enquires contact the Visitor Information Centre on 02 6372 1020 or go to www.visitmudgeeregion.com.au