Johnny Handle and Chris Hendry

8pm, Friday, 8th January 2010
By Margaret Walters
Posted Friday, December 4, 2009
Only Sydney concert!
Gaelic Club,
1st floor 64 Devonshire Street
Surry Hills
$25/$20 concession
True-born Geordie, Johnny Handle (accordion player with the High Level Ranters) and singer, Chris Hendry, are making a brief visit from Newcastle, England to Australia to perform at the Gulgong Folk Festival in a program over four days from 31 December 2009 to 3 January 2010.
They will also be appearing in the new year at the Gaelic Club in Sydney on Friday 8th January, along with special guests, and firm favourites in the folk scene in Australia – Bob and Margaret Fagan.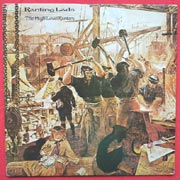 Johnny Handle is a legend in his home in Tyneside. He founded the Folksong and Ballad Club in Newcastle's Bridge Hotel with Louis Killen in 1958 – the club is still running on Monday nights and last year celebrated its 50th anniversary. He has recorded many albums, both with the 'High Level Ranters' and as a solo musician and singer. (The Ranters visited Australia twice back in the '80s.) Johnny plays accordion, keyboards, banjo, whistle and the Northumbrian pipes. He enthrals his audience with the aural picture he paints of the life of mining communities. With his dry Geordie humour he is a thoroughly engaging entertainer with a good line of patter.
Johnny will be performing with his wife, singer, Chris Hendry and they will be featuring their new CD, Heather and Sweet Smoke. Chris Hendry is a fine singer whose musical heritage included the Scottish traditional singers such as Jeannie Robertson and the Stewart family; she has a wide repertoire that ranges from the great ballads to rural and industrial songs. She tutors in singing skills at the Newcastle University.
Chris and Johnny have been performing together for about 20 years and their sets include songs tunes and verses from Johnny, and Chris singing, usually accompanied by Johnny on piano or piano accordion, and a few duets. Themes range from rural and mining songs, Jacobite songs, songs by Robbie Burns, songs about the Tyne, etc. Tunes include hornpipes, airs, waltzes, rants, and jigs either traditional or Johnny's own compositions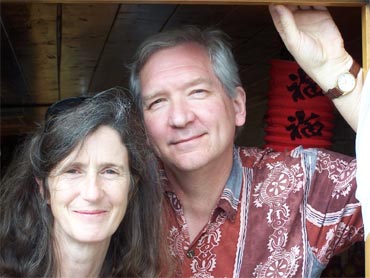 Margaret and Bob Fagan are brilliant performers, their names synonymous with excellence. Their repertoire is firmly rooted in the folk tradition with songs from Australia, USA & the British Isles; their choice of songs is always uplifting, and their arrangements – with tasty guitar and fine harmonies – linger on in heart and mind. www.thefagans.com.au
Enquiries: Margaret Walters (0427) 958 788