Second Misa Criolla Show

8pm, Thursday 31st August 2006
By Mary-Jane Field
Posted Wednesday, August 9, 2006
The all-Australian Cantando Choir extends a warm invitation to everyone who loves choral music and folk music, especially the stirring rhythms South America, to
The Alliance Française
257 Clarence Street, Sydney

8pm, Thursday August 31st 2006

for a second performance of the world-famous Misa Criolla.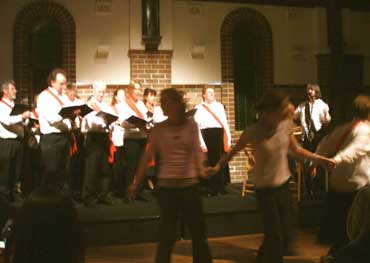 The production will have the signature features of a candlelight entry, bombo drumming and liturgical and folkloric dancing.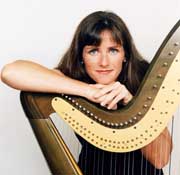 Also on the programme will be harpist Cliona Molins and Venezuelan cuatro player Ivan Vivas performing their exciting brand of music as a duo, as well as some individual numbers.
We are looking forward to seeing a few more folkies at this presentation, as the Misa Criolla is a wonderful example of the universal appeal of folk music,

said Mary-Jane Field, director of the production.
We weren't able to fit everyone in at our recent show at Eastside Arts in Paddington, so a second performance has been organized in response to the interest expressed. We do recommend bookings and a timely arrival as seating is limited.

The members of the 16-voice choir are all Australian-born singers who have been practising for several weeks the unfamiliar Spanish words and the Argentine and Bolivian folk rhythms which are the underpinning of this unique work. Each number in the five-song suite by Argentine composer Ariel Ramirez features a distinct rhythm from a particular area in the region. The format is the liturgy of the Catholic mass, but the work is regularly performed separately in concert as it will be at the Alliance Francaise.
The doors will open at 8pm. Bookings can be made through Mary-Jane Field (02) 9797 6126, or through the Alliance (02) 9267 1755. Tickets are $15/$10 concession & Alliance members.
There will be snacks and drinks served during the interval. All welcome, including children!