End of Year Folk Bash

2-6pm, Sunday 13th December, 2015, 1st floor Gaelic Club, 64 Devonshire St, Surry Hills. doors open 1.30pm
By Margaret Walters
Posted Friday, October 16, 2015
The Folk Federation will hold its annual End of the Year Folk Bash combining a concert with a Mummers Play, carol singing and an informal session.
All welcome.
Come and enjoy just a small taste of the variety of folk music happening in Sydney and some seasonal refreshments.
Doors open 1.30pm for 2pm start. The Gaelic Club is a registered club, please sign in as you arrive.
Admission: $10, Folk Fed members $5

Enquiries: Margaret Walters phone 9698 2206 or 0427 958 788
Come by train, the Gaelic Club is across the road from the Devonshire St exit of Central Railway station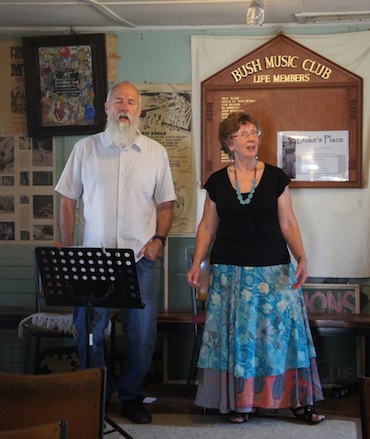 Southern Cross Trawlers (Don Brian and Margaret Walters) – an unaccompanied duo who perform traditional bush songs and songs of maritime history.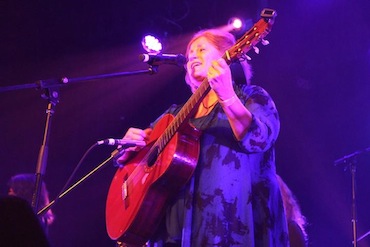 Kate Maclurcan – warm-voiced singer and director of choirs. With a passion for social justice, Kate performs many songs about the plight of refugees – but also has a range of humorous songs. Kate accompanies herself on guitar.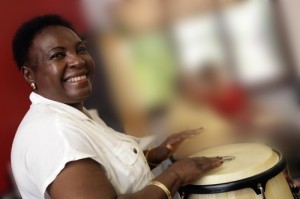 Grace Chiundiza is a singer/songwriter, music therapist and artist and sings Gospel, RnB and songs from her native Zimbabwe.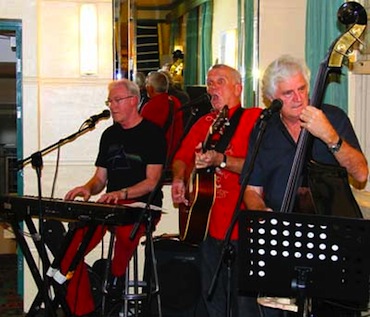 Men with Day Jobs are a gleeful geezer trio of Sydney-based singer-songwriter-musos. Once failed pop wannabes, they bounced back with four albums of funny and poignant originals, a swag of popular YouTube hits, songs covered in the US and Australia, and appearances at top venues, festivals and on national TV. But no matter how much you clap, laugh and sing along, they won't give up the Day Jobs again – this time they're doing it for love.

Darlo After Dark is a friendly a cappella (unaccompanied) choir that meets in Darlington once a week to make beautiful harmonies. The group welcomes new members - no previous experience or music reading-ability required. The choir sings an eclectic mix of songs including popular songs, folk repertoire from around the world and occasionally original songs written by group members. Tonight Darlo After Dark will feature a setting of Kipling's Christmas poem "Eddi's Service" which has composed by the choir's leader, Christina Mimmocchi. The choir will also sing some well-known songs, a sea shanty and a song in Pitjantjatjara.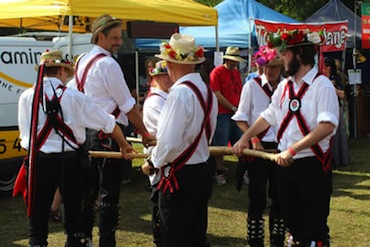 Black Joak Morris is a dance group carrying on centuries-old traditions associated with fertility rites and ancient Anglo-Saxon village customs. One of these customs is the allegorical Mummers Play in which themes of good and evil, birth and renewal are played out in rhyming couplets and hilarious melodrama, usually with contemporary references.

Cap in Hand
is a folk duo comprising Dave Spira and Nigel Walters (also of Wheeze and Suck Band). Dave plays exquisite finger style acoustic guitar in a range of open tunings while Nigel sings, plays finger-style guitar, mandolin and cello mandolin. Their debut CD Harlequin has a good mix of traditional and contemporary songs and tunes including 4 tracks that were written by Dave and Nigel.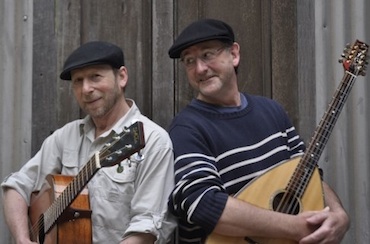 CAROL SINGING AND AN INFORMAL SESSION will round out the evening.