Geriatric Blues on ABC radio

Wayne Gillespie on Australia All Over, Feb 2006
By Wayne Gillespie
Posted Wednesday, March 29, 2006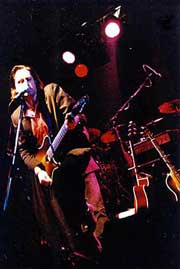 I played Invercargill and a new comedy song "Geriatric Blues" on the ABC radio program Maccas "Australia All Over" on Sunday 26th Feb 2006. I also discussed my recent New Zealand tour with Nigel Gavin - see my web site for more info.
You can hear last weeks segment by following this link and clicking on the 9-10am link - I think the interview started about 10.25am.
Look out for shows in NSW in 2006 - I will post them on Jam.
Cheers
Wayne Gillespie
Wayward Music
Box 3029
Marrickville Metro
NSW 2204
Email: waywardmusic@bigpond.com