James Keelaghan

(Canada) March-April, 2005
Posted Monday, January 3, 2005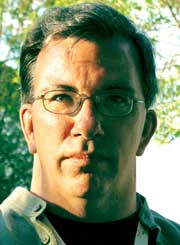 James Keelaghan is renowned for mining the past for musical inspiration. His most celebrated songs tell the stories of extraordinary events from history through the eyes of ordinary people. In doing so, they turn epic tales into deeply moving pieces that strike a personal chord.
Now, after 8 albums, 3 Juno nominations, a Juno award and a total of 17 years as one of Canada's best-known exports on the folk circuit, Keelaghan mines his own history with 'Then Again'. He reworks 11 of his best-loved tunes, bringing them up to date with the versions he now shares with his audiences.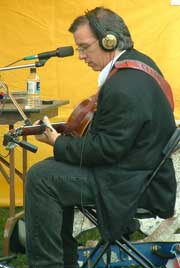 Meanwhile, James continues to win accolades for his songwriting; he just won first place in the folk category of the USA Songwriting competition for the second year in a row. He also earned praise for his tribute to a Canadian songwriting legend with his cover of the 'Canadian Railroad Trilogy' on the recent Gordon Lightfoot tribute album ''Beautiful''
More information can be found on the NewSouthFolk web site.