Touchwood

Sydney-based acoustic vocal trio
By Christina Mimmocchi
Posted Wednesday, April 27, 2005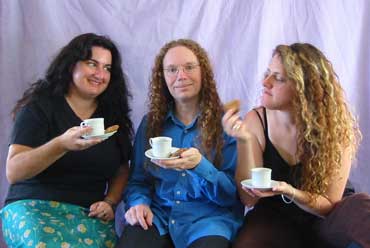 Touchwood started out with each member writing a list of songs they would like to perform and the candidates included 16th century French chansons, a number from the soundtrack of The Singing Detective and songs by the likes of Stephen Foster, Elvis Costello, and the Finn brothers, along with Phyl Lobl's setting of Lawson's Past Carin'. Clearly Touchwood was going to be hard to categorise.
Purely vocal arrangements are mixed with accompanied numbers, with Christina on guitar and bodhran and Terry on lute and vihuela (a reconstruction of an "early" guitar).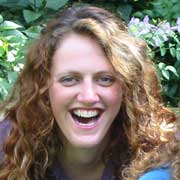 Kate Andrews - Kate is a mother of three with a day-job as an IT consultant and web designer. She sings in an attempt to stave off insanity. Kate harbours idle dreams of a career as a hit singer-songwriter, but fears her daughter will get there first. Visit Kate's blog.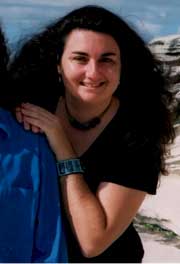 Christina Mimmocchi - Christina's early musical education was provided by listening to her father playing Broadway hits on the guitar, and to his recordings of Tom Jones and Glen Campbell. Since then, she has been involved in many types of music, including jazz ensembles and big bands (on tenor and baritone saxophones), choirs, rock'n'roll and (of course) folk. Performing with Touchwood as a singer, guitar player and arranger, she can draw on these rich diverse musical forms - thus saving her from developing musical schizophrenia. Christina is a self-confessed choir junkie - besides singing with Solidarity Choir and Ecopella, she is also Director of The Wrong Church choir and the Sydney Women's Vocal Orchestra. She was also Producer of The Choral Sea 2000, a cross-cultural choral event and part of the Sydney Paralympic Arts Festival. She is also strongly committed to working in the community, having taught guitar and singing at Yasmar Juvenile Detention Centre and worked for four years at Shopfront Theatre for Young People.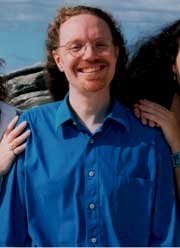 Terry Clinton - One of Terry's early performing memories is a school concert spot playing guitar and singing Deep Blue Sea, as learned from the Pete Seeger book of American folk songs. It got laughs. While viewing a measure of audience amusement as a positive thing, these days Terry likes to get his laughs intentionally. As far as the serious bits go, Terry is a graduate of the Newcastle (on Hunter) Conservatorium of Music and has just completed a Master's at the Sydney Con. He's been in a pop covers band, an electronic reggae duo and a comedy vocal group, but in recent years has discovered early music and is now the proud owner of a lute and a vihuela (a reconstruction of a 16th century Spanish instrument, much like a guitar). Touchwood has given him the opportunity to combine the serious bits with a little musical playfulness - like arranging Cyndi Lauper and Tom Waits songs for early instruments.
For more information visit our web site, call us on (0410) 682 061 or send us an email.