Paddys River Band

Family band - Southern Highlands of NSW
By David Johnson
Posted Tuesday, April 12, 2005

A unique family band performing an eclectic mix of Australian bush songs and bush dances, haunting Celtic melodies and environmentally friendly songs.
Working from the Southern Highlands of New South Wales, the band is available for performances locally and travels to Sydney, Canberra, Wollongong and Nowra. This versatile band performs for concerts, bush dances, weddings, parties, woolshed dances, colonial nights, markets, in combinations from two to six musicians.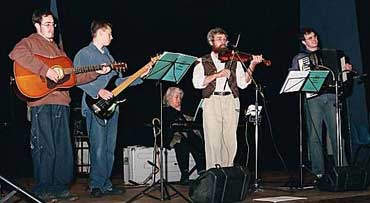 A selection of downloadable recordings of the band, illustrating the band's diversity plus a listing of CD's available for purchase can be found on the band's web site.