Meet 'The Roaring Forties'

Sydney-based traditional a capella group
By Tom Hanson
Posted Saturday, July 16, 2005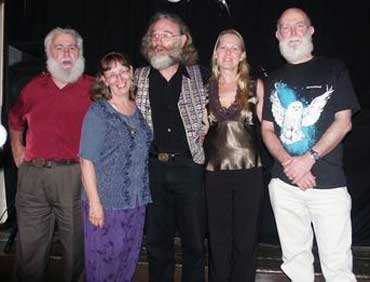 The Roaring Forties
The Roaring Forties is a Sydney based folk group renowned for the powerful impact they make singing unaccompanied traditional songs. They are strong individual singers and the vigour and interplay of their combined voices makes for a distinctive sound.
real people, their lives and work
The songs they choose share that robust quality - telling of real people, their lives and work. Much of their material has been honed by generations of folk singers; other songs are contemporary but composed with respect for the tradition.
The group formed in 1988 and has been performing regularly ever since. They have performed at all the major Australian folk festivals as well as many other venues. Their website gives comprehensive coverage of their history, activities, CD reviews and soundbites. To contact them, just send them an email.