John Dengate passes away

By Russell Hannah
Posted Friday, May 10, 2013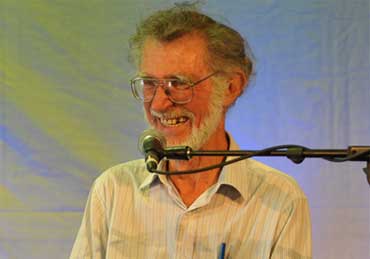 Very Sad News
One of Australia's greatest Australia's greatest parodyists, singers and poets John Dengate died suddenly last night.
John was diagnosed with cancer and a heart condition last year and died suddenly after breakfast yesterday apparently of a heart attack.
All of our thoughts are with Dale and family at this sad time.
The funeral service:
1.15pm, Thursday 8th August 2013
Northern Suburbs Crematorium (North Chapel)
199 Delhi Road, North Ryde
In lieu of flowers consider a donation to Garvan Research Foundation.
The wake:
from mid-afternoon Thursday 8th August, 2013
Friend In Hand Pub
58 Cowper Street, Glebe
Seamus Gill and Bob Campbell will be running the session.
Metered parking on nearby streets, if you are very lucky or park at the Broadway Centre, otherwise catch a Glebe bus or any Parramatta Road bus from George St in the CBD & get off at Victoria Park/Glebe Point Rd & it's a short walk to the pub.
Sydney transport info phone 131 500
. . . a very distraught Comrade Bigruss