The Troubadour Presents Collector

7.30pm, Saturday 19th May 2007
By Leila Desborough
Posted Tuesday, April 17, 2007
An exciting evening of Lively traditional Australian Music and dance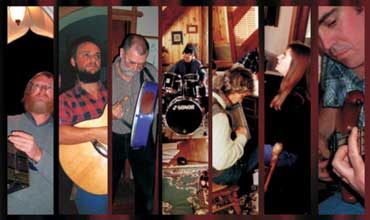 There are bands that become essential in the labour of keeping the musical heritage of certain societies alive and in good health, researching and performing traditional music with acknowledgement and taste, while making it a lot of fun for the audience at the same time. There is such band in Australia , and that's Collector. They breathe new life into the old songs and dance tunes of their native culture. From lively tunes to heartfelt ballads to acapella singing, with well thought out and tasteful arrangements, Collector wins all plaudits for playing and re-creating the grand old music of the Australian Bush.
Sparks fly with this new approach to tradition!
"Collector has sounded the death knell of the bush band. Finally someone has shown that real Australian music can be as interesting as any other. Played with verve, imagination and passion. Featuring vocals, fiddle, mandolin, button accordion, bouzouki, concertina, tenor guitar, tin whistle, guitar, electric bass, Bodhran and kit drums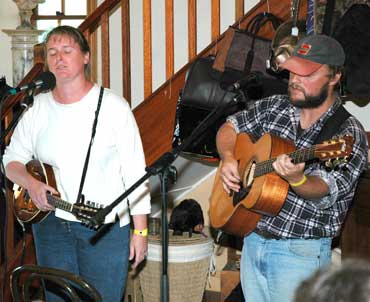 With songs by Chloe and Jason Roweth and a dance display by Central Coast Bush Dance & Music Assoc.

Tickets:
$25 ($20 concession, $18 members)
Tickets available from Laycock Street Booking office on (02) 4323 3233
or from
Peninsula Music
38 George Street
Woy Woy (02) 4342 9099
or from Troubadour (02) 4341 4060 (ah) or (0417) 456 929