The Lurkers + Luce Canon @ The Loaded Dog

8pm Sat 23rd February 2013. Doors open 7.40
By Sandra Nixon
Posted Tuesday, January 1, 2013
The Lurkers

The Lurkers play subversive homespun bluegrass. With double bass, banjo, guitar, fiddle and four-part harmonies, it's acoustic hillbilly punk about super-profits, north shore pirates and the post-post-feminist revolution. Punk bluegrass ratbags The Lurkers released their first album "Shoot to the Moon" in 2009. They spend much of their time travelling the country in a biodiesel powered yellow van, playing at festivals, parties and protests. The Lurkers are bringing songs of rebellion to a new generation.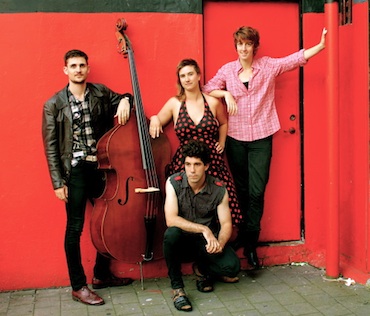 + support

Luce Canon
(aka Ray Gurney) Peripatetic Uke Tragic wannabe. A folk dabbler since
the early 60's.
60s - Qld Uni Folk Club - Brisbane Folk Centre & others - Qld Light Opera Coy. - Music Hall
Big Gap ...... Miscellaneous plays/operas/playing in the bathroom etc.
2008 on: Bowral Folk Club MC - Loaded Dog videoer, occasional floor spot & all-round good bloke - Balmain Uke Club - Uke Festivals
He sings songs so old and obscure, that he often forgets the words, chords and even the tunes.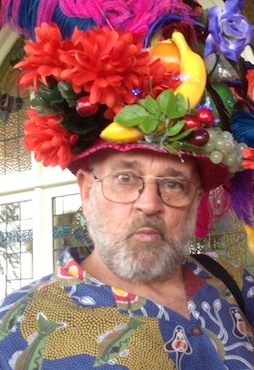 Loaded Dog, upstairs Annandale Neighbourhood Centre, 79 Johnston St, 8p.
$18/20, BYO, supper available.
enquiries Sandra (02) 9358 4886, www.theloadeddog.org.au
Note - door prices have risen as the Dog's rent has doubled