Peter Hicks + Chippo Days @ The Loaded Dog, Saturday 26th July 2014

8om Saturday 26th July 2014, doors open 7.40pm. Annandale Neighbourhood Centre, 79 Johnston St, Annandale
By Sandra Nixon
Posted Thursday, May 1, 2014
Peter Hicks is a Tasmanian based performer recognised nationally on the Australian folk scene. His work in the union, peace, solidarity and gay rights movements, together with his constant output of songs for issues of the day have been recognised on ABC radio, at folk festivals and clubs large and small and at rallies for environmental and refugee rights.
Since 2002 Peter has also performed internationally at May Day events in New Zealand and in 2011 performed at the Tolpuddle Festival in the UK.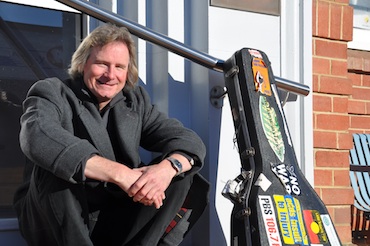 Peter performs in a number of folk and blues bands around Tasmania including a long-running residency at the Lark Whisky Bar with Coyote Serenade and performances at the National and other Folk Festivals with Shake Sugaree, Peter Hicks and the Blues Licks, The Ranters, Tasmania's Devil's Own and the Annie Parsell and Peter Hicks duo.
Chippo Days is the magic that happens when three former flatmates are brought together through the irrepressible charms of a folk singer and sometimes rocker from New York. Drawing from the rich traditions of Irish, Scottish and English folk, American Old Time music, gospel, a touch of bluegrass, the blues, jazz, Australian bush music, a little bit of good ol' rock n' roll, and their own original songs and tunes, Chippo Days brings a fresh and modern sensibility to the folk and roots sounds. Chippo Days is a band looking back to past traditions and forward to new possibilities to create some of the best music you'll ever hear.
Something old
Something new
Something borrowed
Something blue ... (grassy) ...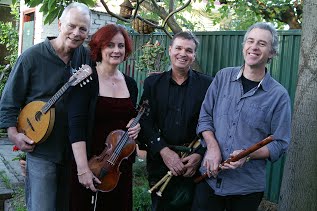 Loaded Dog, back hall, Annandale Neighbourhood Centre, 79 Johnston St, 8pm (doors open 7.40pm)
$18/20, BYO, supper available.
enquiries Sandra (02) 9358 4886, www.theloadeddog.org.au