Fred Smith (ACT) + Margaret Bradford @ The Loaded Dog,

8pm, doors open 7.40pm, Saturday 25th June, 2016
By Sandra Nixon
Posted Tuesday, March 1, 2016
Fred Smith (ACT)
Over the last 15 years Fred Smith has emerged as one of Australia's most interesting songwriters. He has spent the last 15 years all over the joint: working on peace keeping missions in Afghanistan and the South Pacific, touring in America and travelling the Australian festival circuit.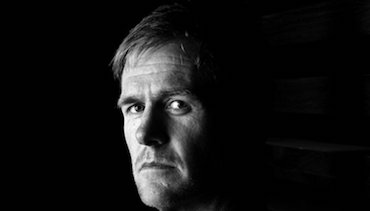 He is the subject of the film Bougainville Sky about his time in the war-torn islands of the South Pacific where his work as a musician and radio broadcaster contributed to the success of the world's first unarmed peace keeping force.
Fred was the first Australian diplomat to be posted to Uruzgan in July of 2009, which led to Dust of Uruzgan, a powerful collection of songs about the realities of life for soldiers and civilians in this difficult war. https://www.facebook.com/fredsmithmusic
"His songs range from the deeply affecting, to the astringently observant, to the rousing singalong. He has a perceptive eye for modern Australian life, it's foibles and joys, and an ability to express this in song."
— Philip O'Brien, ArtSound FM
listen here
https://www.reverbnation.com/fredsmith
Margaret Bradford
Margaret has been a name in the Australian folk scene as a singer/songwriter for over 30 years & is known for her singing, songwriting & performances with children. Passionate about the world & its changes, her songs are socially relevant often with a touch of wit & satire.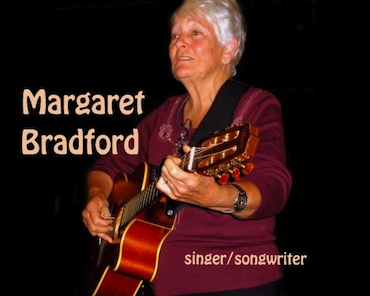 Her songs of conscience, humour and compassion reflect contemporary, environmental and social issues. She is able to bring out the heartfelt essence of a song.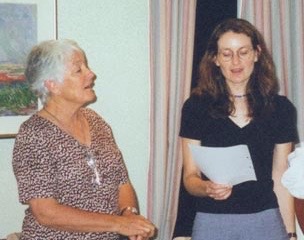 Margaret's recordings cover many themes. Songs in her repertoire reflect an interest in the environment, women, children and indigenous peoples. Margaret will be accompanied by her daughter Sonya.
Photos - supplied
Next concert
23rd July - Paul Spencer & Cap in Hand (1 hour each)
http://paul-spencer.net/ http://capinhandduo.com/home/about.aspx