Folklore & Lyrebird share the bill at The Loaded Dog

8pm, Sat 22nd September 2012
By Sandra Nixon
Posted Friday, August 10, 2012
This is the first appearance of Folklore at the Dog, although each member has appeared here at one time or another.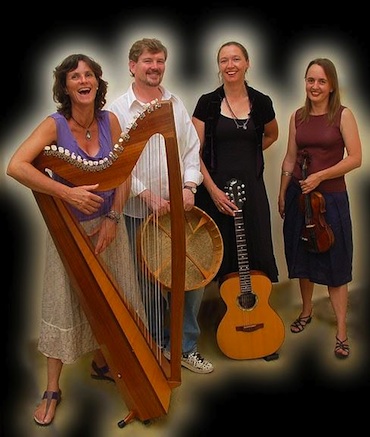 Folklore brings 4 fine musicians, Cliona Molins, Fiona McVicar, Anthony Woolcott and Rosie McDonald, all well respected in the folk scene, together to explore the songs and music of the folk tradition. Exquisite instrumentation - Para celtic harp, fiddle,viola, bouzouki, guitar & bodhran with sweet 4 part harmony. Since forming in January 2011, they have supported Andy Irvine and Rens van der Zalm and have many eyes fixed on their evolution.
It's been several years since Lyrebird has appeared at the Dog & we welcome them back.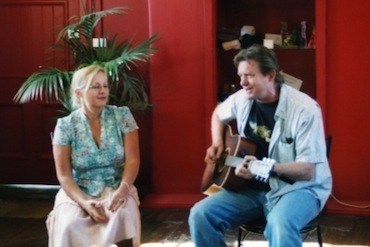 Lyrebird is the name for duo, Kate Henshaw (vocals, blues harp, glockenspiel, keyboard, accordion and recorders) and Pete Doherty (guitars, blues harps and vocals). They share the singing, and describe their music as a mix of trad Celtic, pop and country with blues and jazz overtones. Beautiful harmonies, catchy tunes and quality lyrics accompany their songs.
And all for only $15/13! Light supper available, $1 cuppa, $2 plate sandos & bikkies
Doors open 7.40pm.
Annandale Neighbourhood Centre, upstairs, 79 Johnston St, Annandale - enquiries 9358 4886