Nick Lock & Dennis O'Keeffe share the bill @ The Dog

Saturday 28th Nov, 8pm
By Sandra Nixon
Posted Thursday, September 17, 2009
We end another great Dog year with yet another night of song in the best singing space in Sydney (or the world!)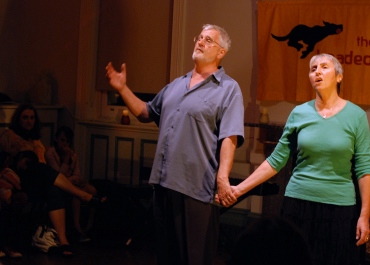 NICK LOCK - Central coast unaccompanied singer returning to The Dog.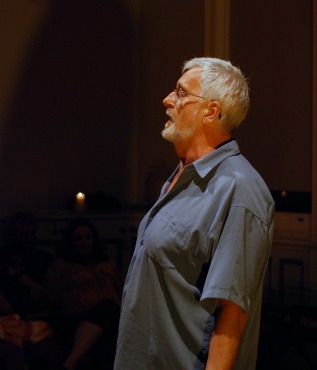 Nick was raised in Cornwall but has lived in Australia for over 25 years. He's been singing in Sydney and around folk clubs where he is well known and respected. He used to perform with Malcolm Clapp as Bodmin Gaol in the 80's.
"Nick Lock is a Cornishman now based in Woy Woy, and uses his beautiful voice to easily communicate his range of traditional songs, music hall songs and shanties; many of which are featured on his CD 'A Proper Job'" - review of Nick's appearance at the Dog in 2005 by Dallas & Jim.

DENNIS O'KEEFFE - on his fist visit to The Dog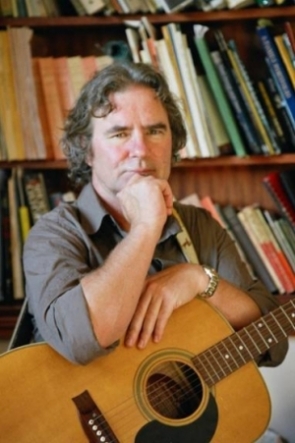 Although Dennis O'Keeffe graduated from Monash University in 1999 with a Graduate Diploma of Arts (Australian Folklife Studies) it is generally recognised his greatest education has been his twenty-five years involvement at the forefront of the Australian Folk Movement. His craft of story-telling has evolved through continuous performances of our wonderful Australian traditional songs and his uncanny ability to compose unique songs pertaining to the tradition.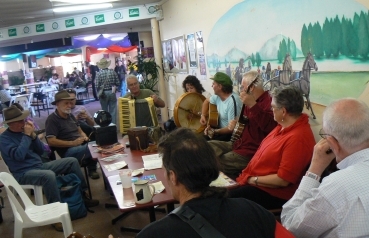 Dennis is now a permanent fixture leading Australian Traditional Song Sessions at the Australian National Folk Music Festival in the nation's capital of Canberra every year. With a unique blend of our rich Australian Traditional songs, mixed with poignant original compositions, he is now in demand at many festivals throughout Australia.
Doors open 7:40 - show starts promptly at 8:00 with floor acts.
Photos - Dennis O'Keefe, Bob Bolton & Sandra Nixon