Robin Connaughton's The Steelers with The Roaring Forties + Ceilidh Collective

8pm, Saturday 28th August 2010
By Sandra Nixon
Posted Thursday, June 3, 2010
STEELERS OF NEW SOUTH WALES a song cycle by Robin Connaughton with John Warner
The steel industry produced most of Australia's iconic trademarks from the Hill's Hoist to the rusting galvanised sheet on the bush dunny. Steel spread the railways out to back of Bourke, steel ploughed the soil, steel brought in the harvest and stored it, sheared the sheep and built the shed in which they were shorn. Wherever the old Southern Cross wind pump creaks, there's the work of BHP and Lysaghts.
Robin Connaughton, renowned wit of the Roaring Forties and writer of some powerful political satire, worked in the steel industry in the sixties and seventies at both Port Kembla and Newcastle. He knows the workings of the rolling mills, the galvanising shops, blast furnaces, but more than this, he knows the stories of the folk who worked there.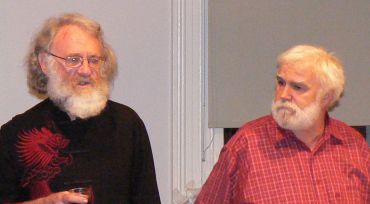 John Warner, also a member of the Roaring Forties with a world-wide reputation for fine songwriting, had lengthy talks with Robin about his steelworks experiences and this led to a visit to Port Kembla, a tour of Robin's old stamping grounds and a decision to start writing a song-cycle about the steelworkers of New South Wales.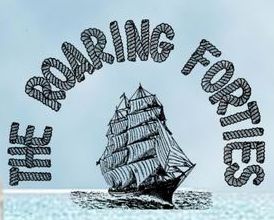 Steelers of NSW refers to the time BHP was established in Newcastle in 1915 until it closed in 1999. With Robin's gift for ferocious satire, ribald humour and scurrilous wit, the voice of the workers in the mill is clearly heard. Other aspects of the steelworkers' lives are not forgotten: migrant workers who have left Europe in the post-war upheavals; children dying of Leukaemia in the shadow of the coke ovens; Aboriginal people who watched their wetland fishing and hunting grounds being ravaged and polluted by large scale industry; all these are considered by the Connaughton-Warner team and given the authentic folk-based voice they deserve.
Steelers of NSW is a mighty tale of this country's recent industrial history set to exciting song by two of the folk scene's most competent exponents.

Support:
As the name suggests, Ceilidh Collective provides entertainment for social get-togethers with a Celtic theme.
Formed about 15 years ago by John Coombs, Jill Rowston and the late John Ferris, Ceilidh Collective has had a few changes of personnel over the years. However, the current members consider themselves a genuine ensemble and are working towards producing a distinctive 'Ceilidh Collective sound.'

Peter Cahill
(voice, guitar, composer)
Di Churchill
(bass)
John Coombs
(voice, harp, accordions, pipes, recorders)
Penelope Grace
(violin, viola)
Jill Rowston
(voice, guitar, composer)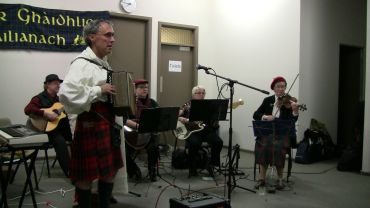 Their CD, Ceilidh Collective at Romner, has much to offer those who love music with a Celtic flavour.
Annandale Neighbourhood Centre, upstairs, 79 Johnston St, Annandale - Enquiries (02) 9358 4886