Jason & Chloe Roweth + Three's Company @ The Loaded Dog

8PM, Saturday 17th April 2010
By Sandra Nixon
Posted Monday, February 15, 2010
Jason & Chloe Roweth - ORIGINAL, TRADITIONAL & CONTEMPORARY AUSTRALIAN MUSIC
Chloë and Jason Roweth have been performing and recording for over 15 years together. They share a passion for Australian folklore and bush music, getting great satisfaction out of bringing almost forgotten songs back to life again.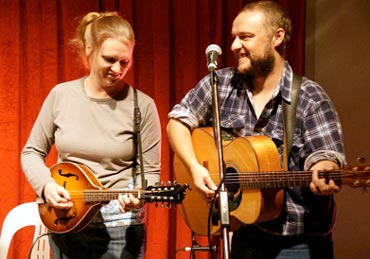 Always a captivating concert experience, Chloë & Jason combine a striking mix of older country and traditional styles, with fresh arrangements and a relaxed delivery, distinctly Australian in character. Their broad repertoire includes strong original songs, old-style ballads, well known bush songs, and lively dance tunes, accompanied by some fascinating background on where the items come from, and the performers who played them.
Chloë & Jason perform as a duo (formerly called Us Not Them), six-piece Australian corrugated iron folk with Collector, along with other side projects. Successful independent artists with thousands of performances around Australia & overseas to their names, their releases include 15 CDs of Australian folk, country and bush music.
Support -
Three's Company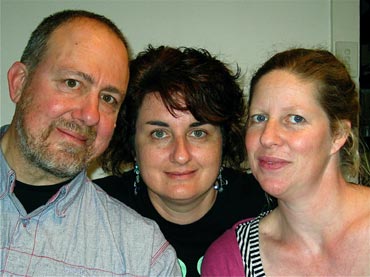 Sparkling three-part harmonies from Belinda Bennett, Christina Mimmocchi (ex-Touchwood & Blindman's Holiday) and Tom Bridges (Spooky man, & ex-Just a TAD & Moz)
Annandale Neighbourhood Centre, upstairs, 79 Johnston St, Annandale - enquiries 9358 4886